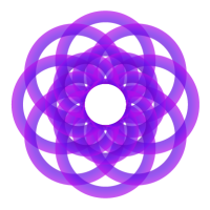 Talent Acquisition Manager at Q-CTRL
Operations, Full-Time / Permanent, Sydney, NSW, Australia or Los Angeles, CA, USA
About Us

Quantum technology is likely to be as transformational in the 21st century as harnessing electricity was in the 19th. Q-CTRL is building a new quantum technology industry by overcoming the fundamental challenge in the field – hardware error and instability.  Simply put, we make quantum technology useful.  We have large-scale efforts in quantum computing and quantum sensing, and through our unique focus on quantum control, we have the ability to go everywhere that quantum goes.

Q-CTRL is a high-growth company that has a deep startup spirit.  We're excited by solving exceptionally difficult challenges and share an ambition to truly shape the emerging quantum technology industry, from our foundational R&D to world-leading product engineering.  We are supported by tier-1 international venture capitalists, including Sequoia Capital, DCVC, Airbus Ventures, InQTel, Sierra Ventures, Squarepeg Capital, Main Sequence Ventures, Horizons Ventures, and Ridgeline Partners, giving us access to the capital that allows us to have a real impact.

Q-CTRL is a World Economic Forum Global Innovator and is a member of the Quantum Economic Development Consortium and the Tech Council of Australia. We are proud to have been selected as one of the Top 10 Most Innovative Tech Companies in Australia by the Australian Financial Review, and our work has been featured in The Economist, Forbes, Wired, Gizmodo, and more.

About the role 

The Talent Acquisition Manager role has a wide-range of responsibilities to help Q-CTRL recruit world-class talent into our global company.  You will set the direction for all recruitment related practices and processes creating a best-in-class candidate experience.  Q-CTRL is a fast-growing, fast-moving start-up company and looking for someone to help support our transformative scale up.   This role reports to the Global Head of Operations.

What you'll do...
Have a genuine passion for talent acquisition; driving the end-to-end recruitment process, branding, and positioning to bring on world-class talent to the team.
A trusted advisor and mentor to the team providing direction and advice by leveraging market insights and trends.
Establish partnerships with key agencies to buff our recruitment efforts and expand our reach.
Ensure talent-related legal compliance across our global team.
Owner of our internal talent tech stack (we use Lever as our ATS) and external platforms (i.e. LinkedIn).
This role is what you make out of it: you get to identify the relevant talent projects and white space that will benefit the business and find the best ways to plan and execute.
We'd love to hear from you if...
You have 5-10 years of experience in a talent role, preferably in a startup or tech environment.
You have experience hiring internationally and are comfortable with applicable laws and regulations. Specific experience working with Australia, USA and/or Germany-based hires is a plus.
You enjoy being in an advisory role and offer support/coaching to all levels within the company.
You are a natural storyteller: you know how to sell our brand to candidates and have excellent written and verbal communications skills.
You have the ability to flex between the tactical and the strategic - create a plan and execute that plan. We're a startup and it's all-hands on deck!
You have a successful track record of hiring top talent for technical roles.
You thrive in a fast-paced, constantly-evolving work environment.Proficiency with Lever (our ATS tool) is a bonus as well as external platforms like LinkedIn.
You are interested in deep/emerging tech and the startup ecosystem.
Why Q-CTRL ?

At Q-CTRL, you can make a difference from day one - you won't be just a cog in the machine.  You will find a huge amount of support for your growth as a professional and access to senior leadership in the company and adjacent investment sector.  

You'll join a supportive team of experts who work consistently to deliver on our core value to Be Revered, while living our values to Be Real, Be Trusted and Be Just.  And because Q-CTRL operates offices in Australia, the US, and Europe, you can experience personal adventures through secondments in international teams. 

We offer competitive compensation packages, including the potential for equity share and annual bonuses. We also support flexible working hours and location so you can focus on having as much impact as possible without worrying about rigid schedules.   

 We are looking for people as excited as we are about building the quantum future. Join us! 

To recruitment agencies, we do not accept unsolicited branded profiles and are not responsible for any fees related to unsolicited resumes.