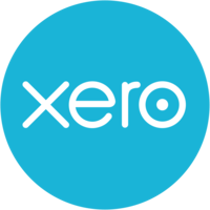 Head of Product Marketing - Tax and Regional Propositions at Xero
Product & Partner Marketing, Permanent, Sydney, AU
Xero is a beautiful, easy-to-use platform that helps small businesses and their accounting and bookkeeping advisors grow and thrive. 

At Xero, our purpose is to make life better for people in small business, their advisors, and communities around the world. This purpose sits at the centre of everything we do. We support our people to do the best work of their lives so that they can help small businesses succeed through better tools, information and connections. Because when they succeed they make a difference, and when millions of small businesses are making a difference, the world is a more beautiful place.

About the role:

As the Head of Product Marketing for Tax and Regional Propositions, you will be leading a team of product marketers to define, develop and execute product marketing strategies that enable the success of two key areas of Xero's growth strategy. Preparing and Filing Tax is an essential to the experience we provide both Accountants and Bookkeepers and Small Businesses. Complimenting our product marketing strategy for Tax with leadership across our key programs to evolve our regional propositions will form your core areas of responsibility in the business. 

As an extension of the Tax Leadership Team, you will lead the planning, implementation and management of the global product marketing strategy, in close collaboration with product and GTM teams. You will be jointly accountable for the achievement of commercial (and customer) results in lockstep with product and GTM partner teams.

As a core member of the Accountant and Bookkeeper Product Marketing leadership team, you'll collaborate with your peers to continually evolve our discipline towards our 'target state', bringing consistency and best practices across the broader team, and taking joint accountability for the engagement, development and wellbeing of our team members.

The best teams deserve the best, so whether your preference is working from a #beautiful environment in our our brand new Hawthorn HQ office (barista made coffee included) or comfortably at home; Xero is here to support and encourage you through a range of benefits. We love rewarding our people. You'll feel at home here. It's time to start loving Mondays again!

The results of your contribution will be:
Lead a global team of highly engaged and effective product marketing managers and people leaders, motivating them to make an impact by doing the best work of their lives
Synthesize market, customer, product and competitive insights into compelling propositions in key markets to drive activation and growth
Work closely with key internal stakeholders to build strong, collaborative relationships to ensure the success of the core product experiences that sit within this portfolio - Tax and Competitive Product programmes.
Act as the key liaison between the our global and regional GTM teams and the customer (Accountants and Bookkeepers) to strengthen audience insight and a feedback loop to drive adoption, optimisation and development
Oversee the execution of the sales and marketing initiatives that support the Accountant and Bookkeeper offering to ensure that all marketing and communications are accurate and representative of the proposition.
What you'll do:
Lead the product marketing strategy, plan, positioning, messaging and direction for the Tax and Competitive Product offering, all based upon powerful customer/market insights
Participate in setting the product vision and strategy with the product leaders within Tax and Competitive Product programmes.
Oversee segmentation and product market fit processes for priority regions, as a key contributor to our Customer Value Proposition processes and competitive programmes.
Analyse key markets to identify the most attractive pools of near-term opportunity to guide GTM targeting and results.
Champion the customer value proposition development process, ensuring Product Marketing is a key contributor in understanding a market/customer opportunity, in order to set up customer relevant, competitively differentiated value 'guardrails' for product teams to ideate/develop within
Connect the dots across products/portfolios to ensure we articulate the broader CVP for small business customers
Drive alignment around key customer journeys to improve conversion and utilisation
Work with customers, product leaders/managers and designers to sustain and extend a deep understanding of customer problems and pain-points that our existing products (and near-term releases) solve. And, translate these insights into powerful storytelling presentations, GTM campaigns and resources
Oversee the go-to-market efforts through coordination for the Small Business Experience Product portfolio across the Customer and GTM teams
Take responsibility for the launch and on-going management of products updates, enhancements and variations, internally and externally
Inspire, excite and energize your team, sales and product teams to win by digging up and sharing customer, market and competitor insights
Hire, coach, mentor and develop product marketing team members, including people leaders.
What you'll bring with you:
Extensive leadership experience in a product marketing/strategic marketing/ consulting role in a global business
Experience leading teams and leading leaders, including remote staff
Deep understanding of, and passion for, Customer Value Proposition Development
Experience working in a matrixed structure- and proven ability to work through influence and internal partnership
Ability to work with key GTM leaderships dispersed across countries and time zones, and resolve complex GTM problems
The ability to handle changing priorities and lead through ambiguity
Love for storytelling and influential communications- being able to speak/translate Product to Customer, and Customer to Product
Ability to quickly build trusted and effective relationships across the business
Authenticity, diplomacy and drive/resilience
Ownership and ability to thrive in a fast-paced environment
Systems thinking approach- and ability to use learnings and apply broadly for the good of the broader team/org
Why Xero?

At Xero we support many types of flexible working arrangements that allow you to balance your work, your life and your passions. We offer a great remuneration package including shares plus a range of leave options to suit your well-being. Our work environment encourages continuous improvement and career development and you'll get to work with the latest technology.  

Our collaborative and inclusive culture is one we're immensely proud of. We know that a diverse workforce is a strength that enables businesses, including ours, to better understand and serve customers, attract top talent and innovate successfully. We are a member of Pride in Diversity, in recognition of our inclusive workplace. So, from the moment you step through our doors, you'll feel welcome and supported to do the best work of your life.

Xero strongly encourages employees and contractors to be vaccinated against COVID-19 in order to work from a Xero office, or engage in any face-to-face Xero business.  Xero will work with anyone who is not vaccinated, or prefers not to disclose their vaccination status, to determine what reasonable accommodations can be provided to ensure their role can be performed safely.