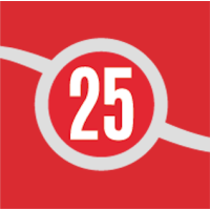 Primary/Secondary Education, Design, Full-time, Brendale, Queensland, Australia
ABOUT US
Established in 1995, ORIGO Education is an award-winning, internationally recognised leader in mathematics education for Grade K–6 age groups. With the vision of making learning mathematics meaningful, enjoyable, and accessible for all, ORIGO provides award-winning, innovative resources for teachers and students.
THE OPPORTUNITY
ORIGO Education believes diversity is invaluable – in backgrounds and lived experiences – as education is a global concern. We need people who reflect the rich diversity of global populations to help build a brighter future for all. We are currently looking for an experienced and enthusiastic Design Manager to lead our dedicated and talented in-house design team.
We are looking for someone who is innovative, not afraid to challenge the status quo, and wants to be part of our digital journey while complementing the creation of our bespoke education products.
Some of the key responsibilities of the role will include but not limited to are:
Manage a team of Graphic Designers who are responsible for the creation of visual concepts, mock-ups, illustrations and page layouts for both digital and print content
Oversee and manage the coordination of assigned projects and the scheduling of the projects both within the design team and across various departments
Ensure projects are delivered on time with a high-quality finish across all materials and driving the adherence to established branding style guides
Constant desire to improve efficiency both within the design team and across departments
A collaborative and agile approach to problem solving
Note – After an initial onboarding period, this position will have the flexibility to be hybrid; a combination of remote (from home) and in office.
Requirements
WHAT YOU WILL BRING
To be successful in this role, you will be a team player who is highly organised, with a positive, can-do attitude and a desire to learn. You will also have:
A tertiary qualification in graphic design or visual arts (or other relevant discipline).
Demonstrated experience in a similar role (ideally 2+ years) within a publishing or creative environment.
Demonstrated experience at an intermediate to advanced level in designing for print, online, learner-centred education.
Proven ability to meet tight deadlines
Intermediate to high level sense of design, layout, and typography, with an ability to offer a variety of design solutions for digital and print applications.
Intermediate to advanced knowledge and application in the Adobe Creative Cloud Suite or other design software (e.g. InDesign) with the ability and demonstrated experience using HTML application software.
Intermediate to advanced knowledge and application in innovative design methods and tools for online content delivery.
Benefits
Culture fit and attitude are also highly important to this team, so a passion for the work you do, an interest in maths education, and the ability to understand and work within our vision, mission, and values is paramount to your success in this role.
If this sounds like you and you are interested in joining a highly respected industry leader, apply now and provide a copy of your CV, a cover letter and portfolio, outlining your experience as it relates to this role.
We thank you for taking the time to send us your application for this role. We assess every application and will contact you directly if you are successful in moving to the next stage.
Please note that applications should be sent to us by Monday 8 August 2022.
More jobs at ORIGO Education
---