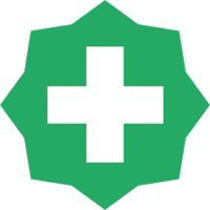 Director, Engineering Management at HotDoc
Computer Software, Information Technology, Full-time, Remote, Melbourne, Victoria, Australia
HotDoc aims to make tens of millions of people healthier by making the healthcare system easier to navigate, improving people's experience of care, and activating patients to be in control of their health. We have a suite of SaaS tools used by 20,000 doctors, and an app beloved by 8m people. Recently our systems coordinated a third of the covid vaccine doses administered in Australia.

What will you be doing?
As Director of Engineering Management you'll lead engineering management at HotDoc. You'll be responsible for an environment in which every engineer thrives with a manager who genuinely cares about their well-being, career progression, and productivity. Your work will set HotDoc up to grow smoothly, and you'll help the team ship products to improve healthcare for everyone in Australia.
What are we looking for?

You are passionate about engineering team culture and nurturing people to their full potential. You bring out the best in those around you by working on the context in which they operate, and on them as individuals. While your responsibilities will not include writing software, you should have a commendable history of engineering contributions to help you relate to the team, and getting your hands dirty occasionally off the critical path is a possibility.
Requirements
What you must have to apply for this role
Experience defining engineering team culture through leadership of people and process.
Experience managing and mentoring engineering managers.
A track record of creating diverse and inclusive teams with psychological safety.
Experience enabling teams to improve their hiring, learning and development, and performance management sophistication.
Experience in a growing startup or scale-up phase company.
Experience in or enthusiasm to learn Ruby on Rails.
A track record of engineering achievement as an individual contributor.
You're just the person we're looking for if you can demonstrate
You're a socially conscious person who wants to be in a role that positively impacts Australian healthcare
Are empathetic and care about doing right by others
Take ownership of problems and their solutions
Are prepared to speak up and question the status quo
Benefits
What do our employees love about working for HotDoc?
We are an employee first company - to provide the best possible patient experience, we need to look out for our employees
You will have the flexibility to work from our office which is full of natural light, lush greenery and a balcony that overlooks the Yarra River or to work from the comfort of your home.
You can also work completely remote in this role - we have Remote Work Guidelines to support our remote workers.
If you are in our office, our kitchen is full of fresh fruit, snacks, Kombucha & serious coffee machine. We have free breakfast on a Monday and free lunch on Fridays.
Access to a fortnightly fitness subsidies, yearly mindfulness subsidy, 2x weekly in-house yoga sessions, health coaching and access to nutrition and exercise advice.
Access to a dedicated clinical psychologist through our Employee Assistance Program.
Watch a video about what it is like to work at HotDoc here

HotDoc is a place where you can be you.
We celebrate diversity at HotDoc and completed a Census in 2020 which is our first step to transparently reporting on diversity data gathered annually from all employees.
We welcome applications of all types, and from all backgrounds. If you would like to find out more about our Census results and how we celebrate diversity, please click here.