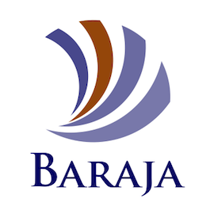 Embedded Firmware Engineer / Architect at Baraja
Software Engineering, North Ryde, New South Wales, Australia
Embedded Firmware Engineer / Architect
Full-time, Permanent
Sydney, Australia
About Baraja
Baraja is changing the world of self-driving cars through the invention of a new type of LiDAR called Spectrum-Scan™ that delivers ultra-high performance at high resolution, even at incredibly far distances. Today, Baraja LiDAR is already deployed in multiple verticals, working with global automotive and industrial partners.

Originally founded in Sydney, Australia, we also have offices in San Francisco, China, and Europe. We are funded by Sequoia, Blackbird and Main Sequence Ventures and we are excited to continue growing the team.
The Opportunity

We are looking for a Firmware Engineer with experience in embedded system development. You will be involved in architectural decisions, develop components for embedded cores like ARM, guide implementation strategies based on requirements. You will be working with a talented global team to develop a state-of-the-art LiDAR technology which enables autonomous driving.
So if you are looking for a fast-paced, dynamic role in a start-up we are keen to hear from you!
Inside the Job
Design and develop C/C++ code and identify improvements to existing code
Integrate, configure, and maintain real-time operating systems on an embedded platform.
Deliver and own embedded software architectures
Design and develop software and software/hardware interfaces.
Develop static analysis and unit tests to verify source code functionality
Develop automated test scripts (Python)
Work with systems, production, quality management, and customer support teams to resolve technical issues
Guide and mentor technicians and junior engineers
Present design alternatives and experimental results to the product development team for review, and review other team member's designs
About You
Bachelor's or higher in Computer Science, Software/Electrical/Electronic engineering or equivalent.
8+ years of experience developing C code on embedded platforms like ARM or STM32
Experience with serial communication buses (CAN, FlexRay, Ethernet, SPI, I2C)
Experience with IP stacks for embedded systems
Experience using and evaluating an RTOS, preferably automotive qualified
Experience with test automation and Python
Experience using GIT or another version control tool
Experience with product development in a regulated environment (medical, automotive, defence, rail)
Ability to read and analyse electronic schematics
Desirable:
Experience with modern FPGA architectures, preferably Xilinx Ultrascale
Experience with product development in a regulated environment (i.e. medical, automotive, defence, rail).

Be part of a high-performance team
We work toward our goals by being in constant communication in person and through a range of technologies. We also have big ears for feedback from customers to help us continually improve the Baraja experience. We are pretty good at what we do (but definitely not perfect), so you'll be learning from and working with a top-flight team on a mission to be better every day.
What matters to us
We believe that our culture is one of our most important assets and we've wrapped it up with three key values that we do our best to live up to every day:
Hustle to deliver on hard and meaningful problems - Passion to achieve. Resilience & learning. What's the next challenge?
Build the machine that builds the machine - It's not enough to design amazing products, we need to design the means to manufacture these products, at scale.
Develop sustained high performance - Great teams make great things. They also respectfully challenge each other to reach the next milestone.
What we can offer you
Healthy lunch provided
Wellness Budget
Learning & Development budget
Internal progression opportunities
ESOP offering & remuneration package
Monthly social events
Volunteer day
Team lunches
Social sporting teams i.e. hiking, soccer, frisbee and table tennis.


What are you waiting for? If this role excites you, we're keen to have a chat!
Embedded Firmware Engineer / Architect
Full-time, Permanent
Sydney, Australia