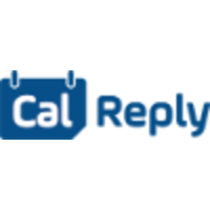 Senior Executive Assistant at CalReply
Marketing and Advertising, Administrative, Full-time, Sydney, New South Wales, Australia
About Rokt
Rokt is the global leader in ecommerce technology, helping companies seize the full potential of every transaction moment to grow revenue and acquire new customers at scale. Live Nation, Groupon, Staples, Lands' End, Fanatics, UrbanStems, GoDaddy, Vistaprint and HelloFresh are among the more than 2,500 leading global businesses and advertisers that are using Rokt's solutions to drive more value through every transaction by offering highly relevant messages to their customers at the moment they are most likely to convert.
With our December 2021 Series E raise of USD$325M, Rokt is expanding rapidly and globally – operating in 19 countries across North America, Europe and the Asia-Pacific region with the largest office in NYC and a major R&D hub in Sydney. With annual revenues of more than US$200M and vibrant company culture, Rokt has been listed in 'Great Places to Work' in the US and Australia. Our award-winning culture is guided by our five core values: Smart with Humility, Own the Outcomes, Force for Good, Conquer New Frontiers, and Enjoy the Ride. These values help us attract, engage, and develop the right talent around the globe and ensure we have the right conditions to do our best work. Keen to join a fast-growing company and a vibrant culture? Learn more at rokt.com.
Requirements
About the role
Responsibilities
Support multiple Rokt teams from the EAs, to SVPs, to the Customer Success team
Extensive and heavy scheduling for multiple executives within the business
Coordinate internal and external meetings, logistics, agendas and communications
Handle all travel arrangements including flights, hotels, ground transportation; obtain visas, passport renewals, or any other travel documents
Support your manager with any adhoc personal-life organizational needs to ensure they can focus on what is happening at work
Stay up-to-date on company happenings and priorities and keep your finger on the pulse of the organization's needs
Resolve expenses monthly
Travel - Itinerary planning for C level regional and global travel.
Extensive meeting organisation/scheduling
Global credit card reconciliation
Assist the support team with any scheduled onsite or offsite events
Provide backup support for other assistants on the team
You are smart with humility. Ready to make a difference and learn how it's done - you're likely to lean to being a listener & learner most of the time. Ask questions in meetings (unless directed otherwise). You are becoming consciously competent, which allows you to focus in on what you need to know in your role and your broader team's objectives.
You are customer obsessed. "How will the customer feel/respond?" is a key question you build into your day to day thinking. You ask for support in understanding the customer's viewpoint.
You are up for a challenge. You're comfortable with change and you enjoy the excitement of new challenges. You are always looking for ways to learn from each experience. You're adaptable and understand that a company like Rokt is always iterating, pivoting and finding new & better ways to do things.
You enjoy the ride. First to put your hand up to support others and help to get things done - you know that teamwork is what makes the journey great for everyone. You're a positive person others want to be around.
Requirements
8-10 years experience of supporting C level executives
Good computer literacy in MS Office Suite or Google Docs
Strength in time management and organizational skills with the ability to multi-task in a fast paced work environment
Attention to detail and accuracy
Flexible and be able to adapt quickly to last-minute changes, taking them in stride while maintaining a pleasant manner and motivating spirit
Take initiative to identify and execute upcoming tasks and projects
Strong written and verbal communication skills
Demonstrated team player
Strong sense of professionalism and diplomacy as this role will interact with clients, candidates and suppliers as well as all levels of staff in the organization
Bachelor's degree or equivalent preferred – would suit a recent graduate looking for an entry-level role into an exciting company within the digital/advertising/technology
Benefits
Work with the greatest talent in town. Our recruiting process is tough. We hold a high bar because we have a high-performing, high-velocity culture - we only want the brightest and the best.
Join a community. We believe the best things happen when we come together to solve complex problems and make meaningful connections with each other through interest groups, sports clubs, and social events.
Accelerate your career. Develop through our global training events, 'Level Up' investment, online training courses, and our fantastic people leaders. Take your career to Rokt'speed - Grow your career in our rapidly growing company.
Take a break. When you work hard, we know you also need to rest. We offer generous time off and parental leave policies, as well as mental health and wellness days for all employees. We also offer a paid Rokt'star Sabbatical for employees who have been with us for 3 years or more.
Become a shareholder. All Rokt'stars have stock options. If we succeed, everyone enjoys the upside.
See the world! Along with our global all-staff events in amazing locations (Phuket, Thailand in January 2020), we also offer generous relocation packages for those interested in moving to another Rokt office. We have cool offices in great cities - New York, Sydney, London, Singapore, Tokyo.
Get the best of both worlds with a hybrid workplace. With 3 days in-office and 2 days remote, Rokt allows you to enjoy the best of both worlds. One week per quarter, you have the flexibility to work from anywhere.
We believe in equality. Rokt is an Equal Opportunity Employer and recognizes that a diverse workforce is crucial to our success as a business. We would love you to apply for one of our open roles - irrespective of socio-economic status or background, age, gender identity, race, religion, sexual orientation, color, pregnancy, carer/family responsibilities, national and social origin, political opinion, marital, veteran, or disability status.
We require all Rokt'stars as well as anyone else who will be onsite at the Rokt Sydney office to show proof of vaccination and booster shot.

#LI-Hybrid