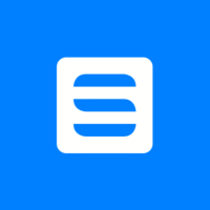 Global Engineering Manager - Support Engineering at Skedulo
Computer Software, Information Technology, Full-time, Brisbane, Queensland, Australia
Founded in 2013, Skedulo is a fast-growing SaaS company headquartered in San Francisco and with offices in Australia, Vietnam, and the United Kingdom. Here, we use the latest technologies and best engineering practices to deliver groundbreaking software that is making a difference around the world.
If you're drawn to solving interesting hard problems, Skedulo is for you. Over the past 20 years, less than 5% of software investment has been focused on the needs of the world's 2.7 billion mobile workers, and the mobile workforce is our sole focus. Join us as we build a scalable platform for the world's largest brands working with the most respected technology partners.
Skedulo is a momentum leader in Field Service Management (based on G2 Winter 2021 rating) and is growing rapidly to meet the demands of a post-Covid world. This is a compelling opportunity to join a fast-growth, enterprise grade, SaaS based business where an outstanding mobile experience is at the heart of our product and user experience.
As a Global Support Engineering Manager within our Product Development organisation, you will lead and grow a high performing, geographically distributed engineering team that is focused on the rapid resolution of customer issues. You will have a customer obsessed mindset, strong cross-functional collaboration skills and the ability to drive your team to take ownership of issues from creation through to delivery to ensure customer commitments are met and exceeded.
Minimum Qualifications
Must have at least 5+ years commercial experience in software development.
Must have at least 3+ years working with agile development methodologies
Desired Skills & Experience
Preferred candidate will have at least 2 years prior experience in a people leadership role.
Preferred candidate will have customer facing experience and are confident working directly with customers when required
Preferred candidate will have program / project management experience
Preferred candidates will have a team player mentality, quick on their feet, agile, and aren't afraid to speak up and voice their opinion.
Preferred candidates have excellent verbal and written communication skills.
Preferred candidate will have mobile development experience
Preferred candidate will have issue diagnosis experience using tools such as Raygun, Amplitude, Sumologic and Data Dog
Skedulo is proud to be an Equal Opportunity Employer. We believe that a diverse makeup of our workforce is a reflection of the communities we care about and serve. We are committed to creating a diverse workplace and inclusive culture. All qualified candidates are considered for employment regardless of race, color, ancestry, age, religion, gender identity, gender expression, sexual orientation, national origin, veteran status, marital status, mental or physical disability, or any other characteristic protected by applicable law.
Requirements
Responsibilities
Day to day
Triaging and prioritising incoming issues and ensuring they are distributed as required across the global engineering team
Works with required internal and external stakeholders and facilitates the resolution critical customer issues
Liaising with project managers, customer support managers and technical support specialists to determine work priority
Owning, prioritising and refining the global support engineering team backlog
Leading and coordinating a follow the sun customer support model and ensuring end of day hand-over of critical issues for continued investigation
Driving issue completion and limiting work in progress to ensure customer commitments are met without compromising on quality
Anticipates and communicates blockers or delays before they require escalation
Technical duties
Provides technical advice and weighs in on technical discussions / decisions that impact their team.
Ensures team commitments are realistic, understands their priority and urgency, and delivers upon them accordingly.
Identifying , implementing, documenting and delivering team process improvements
Communication & Leadership Duties
Builds strong partnerships with Product Management, Design and Customer Experience stakeholders
Builds strong customer relationships and is able to represent the team when required in customer facing meetings
Be the voice of the customer and ensure customer feedback is fed into the Product Development team to drive continuous product improvements and customer happiness
Communicate within your team in an effective, clear, concise manner in both written and verbal form on technical and non technical subjects.
Helps their team members overcome obstacles, resolve blockers, and complete work tasks.
Mentors / coaches direct reports in an open, respectful, flexible, and empathetic manner.
Holding regular (weekly or bi-weekly) 1 on 1's with your direct reports.
Works with reports to build and achieve goals on their Career Development Plans.
Provides positive and constructive feedback to direct reports in a timely manner.
Participates in the performance management process where required.
Limits knowledge silos and single points of failure in their team
Benefits
BENEFITS
Fun, creative and fast-paced working environment
Flextime - 2 days in the office & 3 days work from home
Competitive salary
10 paid sick days per year
4 weeks paid leave per year
8 Days of public holidays per year
Stock Options/ Equity
Kitchen stocked with snacks & drinks
Paid Parental Leave
Learning & Development Stipend
Employee Referral Bonus
Our offices have creative, open workspaces with room to play, reflect, and relax
Our team is extremely competitive, and we will challenge your best table tennis skills
If you require assistance or accommodation due to a disability, please contact us at [email protected]
If this job sounds like you please apply, we'd love to hear from you.