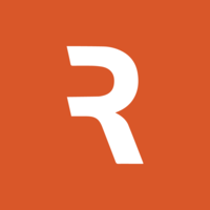 Expressions of Interest - Share your CV with us today! at Render Networks
Full-Time, Various, Various Locations, Victoria
Render's singular focus is best summarised by our mission; continuously innovate and evolve technology to Build Networks Better.
Render's digital construction management platform enables telecommunication network operators and construction teams to digitise the construction workflow and significantly reduce the time and cost of large-scale fibre deployment.
With over $30B in annual US network infrastructure investment expected to continue for the next decade, the need for technology enabled efficiency and streamlined construction approaches is absolute. As a result, Render's market-leading platform is experiencing rapid adoption and we are looking for exceptional commercial and tech talent across Australia and the United States to support this high-growth journey. 
Beyond our work, our values shape everything that we do at Render and we can't understate how central these six statements are to our culture. Our team not only have a genuine passion for innovating the network construction sector, but live and breathe our values:
Innovate for impact
Love what you build
Back yourself to win
Be the customer outcome
Stay open
Embrace the larrikin
As we continue to grow globally, we're always looking for great full-time, part-time and contract talent to join our team across the following disciplines:
Product
Technology & Engineering

Business Development
Network Delivery

Project Management
Marketing
Finance & Operations
People & Culture
Administration
If we don't have a current vacancy available that suits your experience and interest, submit your CV for future opportunities and we'll be in touch!
Express your interest here for all global opportunities at Render Networks.
More jobs at Render Networks
---
Full-Time, Tech & Engineering
AU - Melbourne, Victoria
melbourne
engineering
full-time
Full-Time, Product
AU - Melbourne, Victoria
melbourne
product
full-time