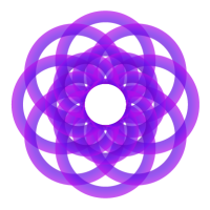 VP/Head of Finance at Q-CTRL
Operations, Full-Time / Permanent, Sydney, NSW, Australia, Los Angeles, CA, USA, Remote
About Us

Quantum technology is likely to be as transformational in the 21st century as harnessing electricity was in the 19th. Q-CTRL is building a new quantum technology industry by overcoming the fundamental challenge in the field – hardware error and instability.  Simply put, we make quantum technology useful.  We have large-scale efforts in quantum computing and quantum sensing, and through our unique focus on quantum control, we have the ability to go everywhere that quantum goes.

Q-CTRL is a high-growth company that has a deep startup spirit.  We're excited by solving exceptionally difficult challenges and share an ambition to truly shape the emerging quantum technology industry, from our foundational R&D to world-leading product engineering.  We are supported by tier-1 international venture capitalists, including Sequoia Capital, DCVC, Airbus Ventures, InQTel, Sierra Ventures, Squarepeg Capital, Main Sequence Ventures, Horizons Ventures, and Ridgeline Partners, giving us access to the capital that allows us to have a real impact.

Q-CTRL is a World Economic Forum Global Innovator and is a member of the Quantum Economic Development Consortium and the Tech Council of Australia. We are proud to have been selected as one of the Top 10 Most Innovative Tech Companies in Australia by the Australian Financial Review, and our work has been featured in The Economist, Forbes, Wired, Gizmodo, and more.

Q-CTRL is looking for an experienced VP/Head of Finance to direct and build our finance function. Reporting to Q-CTRL's Chief Executive Officer, you will have direct responsibility for all of Q-CTRL's finance responsibilities.

Our ideal candidate has a strong track record of financial leadership and work experience in successfully managing a variety of financial function including: financial forecasting and budgeting, cash flow management, and analysis to help drive company strategy. An ideal candidate will have start-up experience as well as experience working with international entities. You will be charged with growing our financial capabilities while building and executing a comprehensive financial strategy in consultation with various parts of the business.

We are looking for a proven technology finance executive who is focused on helping emerging and fast growing companies like us scale up. We want you to help us live our Core Values to Be Real, Be Trusted, Be Just, and Be Revered.

The basics
Manage financial reporting for the organization - including monthly financial reporting, budgeting, forecasting, and all statutory and investor driven financial reporting.
Manage all financial operations from revenue accrual to payroll
Risk Manage to ensure the business has a solid risk framework in place.
Advise and implement best practice methods to increase revenue and reduce costs.
Advise market changes and provide financial recommendations to the Leadership team.
Review all formal finance-related policies and procedures.
Financial leadership
Understand the business deeply. Deliberate, effective understanding of cost of sales, cost to deliver, cost of acquisition, etc. Review best practice in sector and propose techniques to track for real actionable insight and also present the most positive external perspective that is strongly grounded in reality
Provide sound financial support and insights to enable the Leadership team to make critical business decisions.
Proactively engage across teams, provide guidance from a financial perspective
Identify where improvements are possible, create a plan of action, get buy-in, drive implementation
Empower leadership in Product Management, Sales, Marketing, Engineering and other functions with the right budgetary information they need to operate effectively. Break down insights to non-finance people
Play a key role in the formulation of the business's strategy. Support CEO and CSO in investment appraisal and analysis
Lead accounting
Direct these services currently provided by external agencies and determine which functions should transition to internal roles over time.
Guide the Accounting function and support strategy and operations in debt and financing.
Oversee Accounts Payable, Accounts Receivable, Tax, Payroll, Financial and Management Accounting functions
Manage and oversee the taxation affairs of the organization and liaise with the external accountancy firm for specialist advice.
Manage and oversee the cash flow of the company and ensure it has the appropriate controls
Manage and track budget and accounting information including billing, collections, and tax information
Manage foreign currency related transactions/issues
Manage the External Auditor relationship and ensure the organization is compliant with accounting standards.
Manage and oversee the company's banking and borrowing arrangements.
Lay the groundwork
Lift financial systems from current state and evolve them as necessary- tools include Fathom, Dext, Chartmogul and billing with Xero/Stripe
Set up instantly accessible dashboards that cover the high level insights
Set up financial forecasts that are simple to work with
Set up the right billing systems to improve efficiency in a software-product business
Evaluate the right tools to use, but prioritize utility and efficiency - we are still a small company
Constantly conceive and run scenarios, derive insights from tradeoffs, make suggestions, model, research and seek to improve our financial health
Run a calendar of common financial events- weekly, monthly, quarterly. This includes presenting financial results and insights to the Board.
Manage workload efficiently to minimize firefighting.
Why Q-CTRL ?

At Q-CTRL, you can make a difference from day one - you won't be just a cog in the machine.  You will find a huge amount of support for your growth as a professional and access to senior leadership in the company and adjacent investment sector.  

You'll join a supportive team of experts who work consistently to deliver on our core value to Be Revered, while living our values to Be Real, Be Trusted and Be Just.  And because Q-CTRL operates offices in Australia, the US, and Europe, you can experience personal adventures through secondments in international teams. 

We offer competitive compensation packages, including the potential for equity share and annual bonuses. We also support flexible working hours and locations so you can focus on having as much impact as possible without worrying about rigid schedules. We offer an annual budget for your personal development training and wellness.

Q-CTRL is an Equal Employment Opportunity employer that values the strength diversity brings to the workplace. We are committed to being inclusive in the way we hire. We strongly encourage you to apply even if you do not meet all of the requirements mentioned in the job posting. 

We are looking for people as excited as we are about building the quantum future. Join us! 

To recruitment agencies, we do not accept unsolicited branded profiles and are not responsible for any fees related to unsolicited resumes.