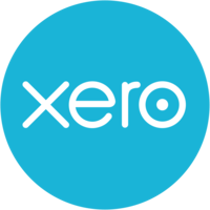 Customer Operations Learning and Development Specialist at Xero
Customer Operations, Permanent, Melbourne, AU
Xero is a beautiful, easy-to-use platform that helps small businesses and their accounting and bookkeeping advisors grow and thrive. 

At Xero, our purpose is to make life better for people in small business, their advisors, and communities around the world. This purpose sits at the centre of everything we do. We support our people to do the best work of their lives so that they can help small businesses succeed through better tools, information and connections. Because when they succeed they make a difference, and when millions of small businesses are making a difference, the world is a more beautiful place.

We are looking for an L&D Specialist. This exciting new role sits within the Customer Operations L&D Design team, which sits in the wider Global CO L&D team.   

In this role you'll design and develop world leading learning experiences for our global customer experience & customer success teams across four countries and six sites. Our CO L&D team is a newly formed team, who have been enthusiastically collaborating to define the new onboarding programme for our Customer Experience teams.  

Your work will ensure that learning for customer experience & customer success teams is sustainable, scalable and engaging. You will lead key pieces of work, along with playing an integral role within the L&D team with a key focus on doing the best work of your life.  

You will design and develop learning experiences that accelerate and improve speed to competency, uplift workforce capability and engagement, and build capability which leads Xeros to thrive, grow and delight for years to come.  This role requires the ability to move with an agile approach in a changing environment, whilst obsessively focusing on driving world class outcomes for Xero through beautiful learning experiences for our people.  

Success looks like
- The design and development of world leading learning programs and experiences which clearly demonstrate value are implemented successfully.
- A world class learning experience for CX, CS and CO employees from day one and beyond, including product and business change.
- A commitment to teamwork and assisting others, along with being empowered and challenged to do your best work.   

What you'll bring with you
- A passion for designing awesome learning experiences that will inspire and delight our Xeros.
- Experience working in an instructional design setting with proven experience applying adult learning principles in the creation of engaging and effective learning experiences, along with experience in utilising learning authoring tools to create blended learning experiences.
- Proven experience in high level design, storyboard and content development.
- Growth mindset, with a drive to learn and grow.
- Outstanding communication, time management and stakeholder engagement skills.
- Innovative mindset, with the ability to be flexible and adapt to change in a fast-paced environment.
- Ability to assess learning outcomes and measure the success of the learning you create.
- An ability to work in a global environment.

Why Xero?

At Xero we support many types of flexible working arrangements that allow you to balance your work, your life and your passions. We offer a great remuneration package including shares plus a range of leave options to suit your well-being. Our work environment encourages continuous improvement and career development and you'll get to work with the latest technology.  

Our collaborative and inclusive culture is one we're immensely proud of. We know that a diverse workforce is a strength that enables businesses, including ours, to better understand and serve customers, attract top talent and innovate successfully. We are a member of Pride in Diversity, in recognition of our inclusive workplace. So, from the moment you step through our doors, you'll feel welcome and supported to do the best work of your life.

Xero strongly encourages employees and contractors to be vaccinated against COVID-19 in order to work from a Xero office, or engage in any face-to-face Xero business.