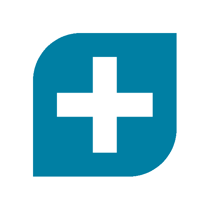 Engineering, Full-time, 55 Market St, Sydney, NSW
Why work for us

We're not just like every other bank. Tyro has always been a tech company at heart, but fostering a diverse and inclusive environment, and a passion for continuous learning has always been one of the most important parts of our company's culture.

Tyros are a highly collaborative mix of people. You will work closely with our awesome teams and individuals in engineering, product management, customer support, sales and other functions within the business. Our strong team of 600+ Tyros, just like our customers, are the lifeblood of our business. We go to great lengths to ensure a positive and enjoyable employee experience for all. Everyone is committed to delivering great outcomes for our customers, and you will have the chance to change the face of payments and commerce for Australian businesses.

🎥 Take a look here what it's like to work at Tyro


About the role

As an Android Engineer at Tyro, you will play a crucial role in shaping the future of our payment solutions. Collaborating closely with our cross-functional teams, you will design, develop, and implement innovative features that elevate the merchant experience and ensure the security and reliability of applications. You will have the ability to contribute to a rapidly growing fin-tech company while honing your skills in a collaborative and fast-paced environment. We employ Agile methods, and you'll work in a collaborative team. While based in Sydney office or remotely across our hubs, you will report to the Delivery Lead. 


What you'll do
Collaborate with our product team, UX designers, and fellow engineers to conceptualize and develop new features for our Android solution.
Write clean, efficient, and maintainable code in Kotlin, utilizing the latest Android technologies and design patterns.
Participate in code reviews to maintain code quality, ensure adherence to best practices, and facilitate knowledge sharing within the team.
Debug and troubleshoot issues, providing timely resolutions to maintain the stability of the application.
Stay up-to-date with the latest developments in Android technologies and trends, and proactively suggest improvements to our technical stack.
Collaborate with QA engineers to ensure the delivery of high-quality software, participating in testing and continuous integration processes.
Contribute to architectural discussions and decisions to scale the application for future growth and functionality.
Work closely with the Technical Lead andDelivery Lead to meet project milestones and deadlines.
Uphold and contribute to Tyro's strong risk culture by complying with our policies, completing mandatory training and identifying and managing risks within your day-to-day work
What you'll bring
Bachelor's degree in Computer Science, Software Engineering, or a related field (or equivalent work experience).
Proven experience in Android application development, with a strong portfolio of successful projects.
Proficiency in Kotlin programming language and a deep understanding of Android SDK, Jetpack components, and other relevant libraries.
• Experience with RESTful APIs, JSON, and network communication in mobile applications.
Familiarity with Git version control and collaborative development workflows.
Strong problem-solving skills and the ability to analyze and optimize code for performance.
Experience with unit testing, integration testing, and test-driven development.
Excellent communication skills, both written and verbal.
A passion for staying updated with the latest trends and advancements in Android development
Experience with AWS is desirablespecificially with IoT and MQTT protocol
Perks & Benefits
We offer some amazing employee benefits such as a flexible working environment with a mix of in-office and remote working, learning & development opportunities for professional and personal development, 16 weeks paid primary carers leave, 12 weeks paid secondary carers leave, annual team based volunteer day, novated leasing, social events which includes multiple craft beer kegs (selection of beers carefully selected by our beer connoisseurs), wide selection of wine, variety of snacks and a ping pong table, selection of board and video games and many more!

Our Story
Launching in 2003, Tyro has grown to become Australia's largest EFTPOS provider of all ADIs outside the big four banks. With over 600 staff, $34 billion in transactions in FY22, we're much more than an EFTPOS provider – Tyro is an Australian bank and operates under the supervision of the Australian Prudential Regulation Authority (APRA). With 10 industry firsts to market, Tyro is a leader in credit, debit and EFTPOS card acquiring, Medicare and private health fund claiming and rebating services to Australian businesses.

Values
Wow the Customer - We love our customers and we want them to love us too.
Be Good - We're open and transparent, and we do the right thing - even when nobody's watching or it's really hard.
Commit to Greatness - We think big, move fast and dare to be different. We're always asking "what's next?"
Stay Hungry - We ooze passion and determination and we play as a team to win.
Win Together - We are a united team. With growth mindsets and without ego, we embrace diversity to collaborate, innovate and accelerate.

Privacy and Submitting your Application
By proceeding to submit your application, you acknowledge that you have read and understood Tyro's Privacy Policy (www.tyro.com/privacy-policy/) and Privacy Statement & Consent for Job Applicants (www.tyro.com/privacy-statement-job-applicants/) and consent to Tyro collecting, using, holding and disclosing your personal information in accordance with these policies.

Tyro does not accept unsolicited agency CV's.  Please do not forward resumes to the team if you are not one of our listed preferred recruitment partners. Tyro is not responsible for any fees related to unsolicited resumes.    

We are a Circle Back Initiative Employer and commit to responding to every applicant.
More jobs at Medipass Solutions
---