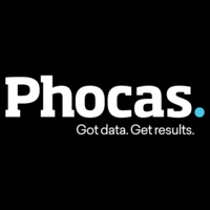 Account Manager - Growth. Internal Expressions Only - AUS at Phocas
Information Technology and Services, Information Technology, Full-time, Sydney, New South Wales, Australia
INTERNAL APPLICATIONS ONLY
It's an exciting time for the Australian Customer Experience team as we continue to innovate, with our focus on best practice and form a Growth Account Manager team. This role could be based in either Sydney or Melbourne.
Working closely with Customer Success team, reporting through to Samia as our Head of Customer Experience, Growth Account Managers will be KPI'd on Net License Increase, Consultancy and Earned Growth.

Could this be your next move to continue to feel the love for your career with Phocas?

In this role, you will:

Research customers base and spot growth opportunities
Proactively reach out to customers to upsell new products & solutions (business development)
Manage all CQLs in a timely manner
Manage varied sales cycles based on opportunity size, company size, etc.
Understand all Phocas products and do all the demos
Demonstrate to the customers the value of Phocas new solutions / products
Understand customer requirements and work with the PS team if needed to prepare proposals
Follow up with customers on proposals sent
Negotiate with customers and highlight the value
Record all deals in HubSpot, and improve and maintain customer data quality in HubSpot
Follow up with the services team on open services to ensure the customer requirements are met
Requirements
Your skills and experience include:
An understanding of Value-based selling (what does the customer actually need?)
Product and industry knowledge
Presentation skills
Customer Service - not being too "Salesy"
Financial Acumen
Experience or interest of pipeline Management, and managing sales Cycle (BD, Presentation/Demo, Closing)

If you are interested in making the move to this team for your career development and personal growth, please apply with either your CV or a summary of your interest in this role via Workable.

Internal Expressions of Interest will close on COB Tuesday 10th May.
If you have any questions please feel free to reach out to myself, or Samia Jarrar.
For more information, see this Confluence page: https://helpphocassoftware.atlassian.net/wiki/spac...