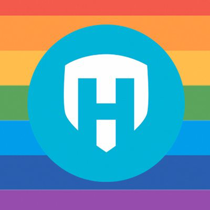 Payroll Operations & Systems Lead at Employment Hero
Information Technology and Services, Finance, Full-time, Remote, Sydney, New South Wales, Australia
Employment Hero is an Australian tech unicorn - valued at over $1 billion. Our world-class software is the easiest way for small to medium-sized businesses to manage HR, payroll, employee engagement, and benefits. We've grown 100% year on year since inception, and expanded globally in late 2020. We now service over 80,000 businesses and we will continue to grow rapidly in 2022 and beyond.

We believe in distributed employment and take a 'Remote First' approach with our team. Employment Hero can hire across the globe, assuming that candidates have eligible working rights and are in a suitable time zone (+/- 3 hrs AEST). If you've got the skills for the role and the passion for our mission then we want to hear from you!

Reporting directly to the Head of Global Teams (GT) and working closely with your GT Lead peer equivalents, internal Employment Hero functions and partner equivalents; you will be responsible for managing GT's payroll operations globally.

This will include but will not be limited to end to end global monthly payroll processing, partner management, redesigning and documenting payroll policies and processes and managing all payroll enquiries, escalations and priorities. This is a unique Payroll opportunity as your remit is global. You will also have the ability to build your own team. Not to mention, your subject matter expertise will be pivotal in developing and driving our global payroll strategy including partner expansion and digitisation.


Employment Hero celebrates diverse perspectives and experiences, we invite people of all backgrounds and identities to apply for this position.
Responsibilities:
End to end processing of GT monthly payroll for Australia, New Zealand and the United Kingdom (ANU)
Partner payroll management - Ensuring the end to end processing of GT monthly partner payroll for Asia, EMEA, North America and LATAM
Perform full function payroll tasks including on-boarding, auditing, reconciliations, terminations, retirement scheme processing and statutory reporting (i.e. tax regulatory bodies)
Develop and deploy a GT governance framework for managing GT payroll administration and operational activities and processes
If applicable and as the Payroll lead, act as a first point of contact for other teams tasked with GT service policy or process creation to identify and manage impact of a policy / process decision on GT's Payroll operations
Develop Payroll process improvement opportunities, alternatives, and recommend courses of action
Support team with BAU delivery activities to ensure the successful delivery of GT's service. This will include but is not limited to; sales enablement, partner management and client service delivery escalations.

About you:

Extensive payroll knowledge ideally with experience in more than one of the following countries Australia, New Zealand, United Kingdom, Malaysia, Singapore or the Philippines
Experience working in a Talent (agency recruitment, RPO, MSP) OR Tech environment for a global complex organisation or a scale up business which has launched into new markets
Extensive experience driving Payroll continuous improvement initiatives in order to increase productivity and efficiency
Exposure to people management including recruitment, coaching, mentoring, training, OKR setting and performance management
Payroll reporting and analysis experience will be held in high regard but is not essential
Startup mindset, is prepared to do what it takes to get the job done
Customer centric, dedicated to delivering quality outcomes and a seamless customer experience.

Benefits:
Self, health, wealth and happiness programs
Remote-first and flexible working arrangements
Our Sydney office is dog friendly and remains open for team meetings, collaboration days and those who need a day away from their home office (we are a COVID-safe workspace for those who choose to use it!)
A generous budget to spend on setting up your home office (if you need a desk, chair, screen? You name it!)
We set you up for success with the latest and greatest hardware, tools and tech
Continuing education / post-graduate assistance program
Virtual yoga classes
Weekly virtual happy-hour and social events to get to know your new colleagues
Quarterly & yearly team celebrations
Access to the EH Employee Benefits Program and Hero Rewards Shop, of course!
Employee Share Option Program: be an owner of Employment Hero!


Why join Employment Hero?
* Raised $181M achieving unicorn status February 2022
* LinkedIn Top 25 Startups 2021, ranked #2 in Australia
* The Australian Top 100 Innovators List 2021
* Raised $140M Series E round led by Insight Partners July 2021
* Raised $45M Series D round led by Seek 2021
* Deloitte Technology Fast 50 2020, ranked #42 in Australia
* LinkedIn Top 10 Startups 2020
* Raised $22M Series C Round led by Seek July 2019
* Raised $8 mill series B round led by Seek and OneVentures
* Deloitte Technology Fast 50 2019, ranked #20 in Australia
* GetApp Category Leader Q1 2019
* Deloitte Technology Fast 50 2018, ranked #12 in Australia
* HRD Gold Medalist - Human Capital Management Systems 2018
* HRD Gold Medalist - Rewards and Recognition Service Provider 2018
* HRD Rewards and Recognition Employer of Choice 2018
* LinkedIn Top 25 Startups 2018
* EY Entrepreneur of the Year National Finalist 2018

More jobs at Employment Hero
---