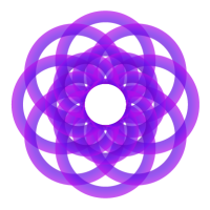 Senior Product Manager at Q-CTRL
Strategy, Full-Time / Permanent, Sydney, NSW, Australia or Los Angeles, CA, USA
About Us

Quantum technology is likely to be as transformational in the 21st century as harnessing electricity was in the 19th. Q-CTRL is building a new quantum technology industry by overcoming the fundamental challenge in the field – hardware error and instability.  Simply put, we make quantum technology useful.  We have large-scale efforts in quantum computing and quantum sensing, and through our unique focus on quantum control, we have the ability to go everywhere that quantum goes.

Q-CTRL is a high-growth company that has a deep startup spirit.  We're excited by solving exceptionally difficult challenges and share an ambition to truly shape the emerging quantum technology industry, from our foundational R&D to world-leading product engineering.  We are supported by tier-1 international venture capitalists, including Sequoia Capital, DCVC, Airbus Ventures, InQTel, Sierra Ventures, Squarepeg Capital, Main Sequence Ventures, Horizons Ventures, and Ridgeline Partners, giving us access to the capital that allows us to have a real impact.

Q-CTRL is a World Economic Forum Global Innovator and is a member of the Quantum Economic Development Consortium and the Tech Council of Australia. We are proud to have been selected as one of the Top 10 Most Innovative Tech Companies in Australia by the Australian Financial Review, and our work has been featured in The Economist, Forbes, Wired, Gizmodo, and more.

Q-CTRL is looking for an experienced Senior Product Manager to lead one of our emerging Products. Join a team that's tackling the hardest problems in the world's most impactful new technology – quantum computing. Q-CTRL builds software to enable customers to deploy the most effective quantum controls to suppress errors in their quantum hardware – combining modern product design and engineering with state-of-the-art quantum control techniques.  This role will report into our Head of Product.

What you will do
Meet regularly with all stakeholders, including: customers, quantum research and engineering, software engineering, design, marketing and our Head of Product.
Run workshops for new ideas and customer problems with your development team and other relevant stakeholders to craft features for development.
Coordinate with Design, Product Development and Research teams to get the required fidelity for the features/stories before the planning.
Present your Product Backlog to the Development Team, ensuring they understand each item to the level needed, before asking them to estimate the effort to get each item done.
Use the Acceptance Criteria expressed as Scenarios above to test that new features have been developed as per your requirements.
Analyze customer data and feedback to prioritize the items in the Product Backlog to best achieve goals and missions and to optimize the value of the work the Development Team performs.
Coordinate a go-to-market with newly developed features, including analytics setup, release notes, marketing copy and user help documentation is ready.
Use various means to track and analyze the success (or failure) of the features you've taken to customers then turn these insights into action.
Your qualifications and behavioral attributes
Bachelors in Engineering or Science. Masters/MBA preferred.
You have at least three years experience in product management roles and at least four years in engineering working on deep technology.
Your background could be in Robotics, IoT, Cloud infrastructure, AI based, Autonomous Driving….the key is experience with Cloud/SaaS, Analytics, Data, Algorithms & AI, shipping at least 2 B2B software products.
You're obsessed with optimizing a product to achieve the business goals while maximizing return on investment.
You're not a coder, but you're able to understand the technology stack and most importantly understand the level of effort involved to get a Product Backlog item done.
You're the voice of the user inside the business and you're passionate about the user experience.
You embody Q-CTRL's core values and you demonstrate them in your words and actions both internally and externally – you work to be real, trusted, just and revered.
You understand that communication is the biggest responsibility of your role and the one you're least likely to get right unless you focus on it.
You care about how your attitude affects those around you – everything you do runs through this filter.
You are humble enough to bend to the will of the frameworks, technologies, constraints, and people you work with when doing so won't have a materially negative impact. In other words, you can play by someone else's rules when that's the best thing to do.
You love to teach and learn from your co-workers.
You don't mind being the one that looks bad – you make mistakes sometimes – you choose to fix them and learn from them.
You're confident with a number of tools and approaches and you probably have some you prefer right now, but you're neither dogmatic nor myopic in your focus on them.
Why Q-CTRL ?

At Q-CTRL, you can make a difference from day one - you won't be just a cog in the machine.  You will find a huge amount of support for your growth as a professional and access to senior leadership in the company and adjacent investment sector.  

You'll join a supportive team of experts who work consistently to deliver on our core value to Be Revered, while living our values to Be Real, Be Trusted and Be Just.  And because Q-CTRL operates offices in Australia, the US, and Europe, you can experience personal adventures through secondments in international teams. 

We offer competitive compensation packages, including the potential for equity share and annual bonuses. We also support flexible working hours and locations so you can focus on having as much impact as possible without worrying about rigid schedules. We offer an annual budget for your personal development training and wellness.

Q-CTRL is an Equal Employment Opportunity employer that values the strength diversity brings to the workplace. We are committed to being inclusive in the way we hire. We strongly encourage you to apply even if you do not meet all of the requirements mentioned in the job posting. 

We are looking for people as excited as we are about building the quantum future. Join us! 

To recruitment agencies, we do not accept unsolicited branded profiles and are not responsible for any fees related to unsolicited resumes.