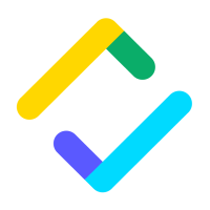 Senior Infrastructure Engineer - Datastores at Safety Culture
Foundational Engineering, Full-time Permanent, Sydney
At SafetyCulture, we help businesses get better everyday. As the operational heartbeat of working teams, our technology gives workers a voice and leaders the visibility to make smart decisions. We're constantly evolving our platform, expanding into sensors/IoT, Machine Learning, Scalable and Event-Driven Architecture to name a few, but we believe there's more to be done.  

Our mission – and your opportunity — is to help solve the challenges faced in an increasingly distributed workforce. In short, to shape Engineering excellence, nurture emerging Engineering talent and build out an inclusive, high-performing interdisciplinary team. 

Recently valued at AU$2.2Bn, we're investing our resources into creating and shaping a better workplace for all. We are growing fast and looking for talented, self-motivated people that value collaboration, growth and learning to join our team.

The Role

As a Senior Infrastructure Engineer - Datastores in our Foundational Engineering team you'll design and build the datastores infrastructure required to run the SafetyCulture platform. Your goal will be the deployment, management and configuration of the secure datastores hosting customer data in our global cloud infrastructure.

What You'll Be Doing
Building globally distributed scalable and resilient databases and data storage systems
Working closely with DBAs and developers to optimise our systems to provide the most reliable and responsive experience for our customers
Automating everything (we use Terraform, Ansible, Python, Bash to name a few)
Assisting with maintenance of Couchbase, ElasticSearch, PostgreSQL on RDS, Redis, CITUS, Athena and Kafka systems
Working very closely with software engineers to provide guidance about architectural patterns, goals and operational considerations
What You'll Need
Experience with PostgreSQL and Amazon RDS for PostgreSQL
Experience deploying and operating IaaS and PaaS systems on AWS with Terraform and Ansible
Experience with Linux operations
Experience using Infrastructure as Code practices to deploy infrastructure and datastores
Experience working alongside a range of technical peers and stakeholders including dedicated DBAs, SREs and software development and security engineers
Experience with cloud native infrastructure for microservices including Kubernetes, Helm and Prometheus
Ability to self-organise and as a Senior Infrastructure you should be comfortable planning, leading and executing small to medium scale work packages
Able to demonstrate SafetyCulture values (Think Customer, Open Honest Always, Better as a Team, Be Bold Bring Action)
Nice to have
Experience and established expertise with at least one or more of the following datastores systems; CITUS, Kafka/MKS, Amazon RedShift, Athena
Experience with distributed clustered database technologies
What we offer
Equity with high growth potential, and a competitive salary
A range of flexible work arrangements to balance work and life
In-house chef that cooks a delicious lunch, plus unlimited snacks
Cafe and barista, bar, pool table, rock climbing wall and pet-friendly office
At SafetyCulture, we're committed to building inclusive teams and cultivating a sense of belonging so our people can bring their whole authentic selves to work each day. We seek to make reasonable adjustments throughout our recruitment process to create an even playing field for all candidates. Thanks to the tireless efforts of the entire SafetyCulture team we've built an incredible culture which has seen us recognised as a Best Place to Work in Australia, the US and the UK. 

You can find out more about life at SafetyCulture via Youtube, Twitter, Instagram and LinkedIn.

To all recruitment agencies, we do not accept resumes or partnership opportunities. Please do not forward resumes to SafetyCulture or any of our employees. We are not responsible for any fees associated with unsolicited resumes.

More jobs at Safety Culture
---