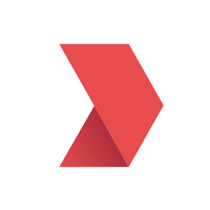 Senior Product Manager - Transaction Analytics & Data at ROLLER Software
Information Technology and Services, Product Management, Full-time, Remote, Melbourne, Victoria, Australia
About ROLLER
ROLLER is a global software-as-a-service company, designed to help businesses in the leisure and attractions industry operate more efficiently, more effectively, and deliver exceptional guest experiences.
ROLLER helps its customers offer amazing guest experiences through a full suite of venue management features, including ticketing, point of sale, CRM, self-serve kiosks, memberships, digital waivers and more. We are a fast-growing global company, with customers in over 30 countries, in a wide array of industries ranging from theme parks, museums, zoos, trampoline parks, water parks, aquariums, wake pars - just to name a few!

At the heart of ROLLER is our team - which consists of 70+ highly energetic, driven, intelligent, and humble professionals, all contributing to helping build a great and enduring business. We truly believe that sky's the limit for us, and we are well on our way to becoming a global success story. But most of all, we love what we do...and we are looking for like minded people to join us on this amazing journey!

Position Summary
We're looking for an experienced Product Manager to evolve the reporting, analytics and data insights experiences for our users and position ROLLER's data solutions as a key value driver and competitive differentiator.
Reporting to the Chief Product Officer, you'll lead a dedicated new squad focused on the data needs of our users, implicitly understanding how they use data, simplifying access, generating value and creating ways to leverage data insights to improve their business performance.

You will combine experience with business transactional data, a passion for the transformative effects of timely and insightful business data with your skills in collecting and interpreting qualitative and quantitative to develop and deliver strategic user centric solutions.

This role has significant career growth opportunities - ROLLER is in a rapid growth phase and we are investing significantly to position data as a key value driver and competitive differentiator. The successful candidate will have the opportunity to grow quickly into a Head of Product - Data role and lead a tribe of PM's, BA's, UX designers, data scientists, software, quality assurance and site reliability engineers.

Key Responsibilities
Research and collaborate with customers and internal stakeholders to analyse needs and identify solutions to address needs.
Learn both the ROLLER platform itself and how it helps our customers to be successful.
You thrive on understanding the details, directly analyzing and creating detailed requirements that are well articulated and thorough.
Conduct continuous user research to understand the needs of our users, their challenges and opportunities to drive decision making around product features and prioritization.
Directly manage sprints that deliver on the high level product roadmap, collaborating with design and software development resources to ensure that the team is aligned, motivated and organised to deliver.
Apply an informed analytical approach to develop and produce strategic, user centric solutions and communicate your rationale in a clear and compelling way.
Partner with stakeholders to build and communicate product vision, strategy and roadmap.
Lead and motivate a multi-discipline squad that's focused on deploying high quality solutions and delivering value for both its customers and ROLLER.
You have a sense of urgency for reaching goals and key deliverables, while also bringing new ideas and enthusiasm to ROLLER.
Desired Skills & Experience
5+ years of experience in digital product management with demonstrated success defining and launching products. Bonus points for experience managing a SaaS product.
Experience with business transactional data such as that in eCommerce, banking or accounting applications.
Excellent written and verbal communication, organisational and time management skills to collaborate across a high pace and growth business.
A data lead, inventive mind capable of complex problem-solving, using a customer-focused approach.
Comprehensive user research experience including formal and informal customer interviews, deriving qualitative insights.
Demonstrated experience owning and managing the full software development lifecycle from strategy through to delivery.
Interest in data science, modern data pipelines and machine learning.
Perks!
Attractive salary package and benefits
You get to work on an exciting product, in a fun, high growth industry that customers really love - check out our Capterra and G2 reviews
Work from home or co-working space allowance
Vibe Tribe - led by our team members, you have the ability to directly contribute to company-wide initiatives! Regular events and social activities, fundraising & cause-related campaigns...you name it, we're willing to give it a go!
Employee Assistance Program to proactively support our team's health and wellbeing - access to coaching, education modules and weekly webinars and more!
Work with a driven, fun and switched on team that likes to raise the bar in all that we do
Genuine career growth opportunities as we continue to expand
More jobs at ROLLER Software
---