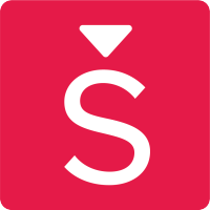 Supply Chain Director at Seer Medical
Hospital & Health Care, Production, Full-time, Melbourne, Victoria, Australia
About us
Seer is a Melbourne-based medtech company challenging the status quo of how healthcare is delivered. Through award-winning medical devices, mobile apps, and software solutions combined with an extensive research and development program, we are shifting patient care from the hospital to the home.
Our mission is to give people more control over their most valuable assets — their health and their time. We do this by creating patient-centric medical products and services that transition hospital-based diagnostic testing into the home setting.
Seer recognises that healthcare doesn't stop after testing. Research is at the heart of what we do at Seer, and we have been leading the charge in groundbreaking seizure cycle research to help the 30% of people with epilepsy who cannot control their seizures with medication. Such research has led to the development of world-first technology that could indicate when people might be more or less likely to have a seizure.
When you join the Seer team, you become part of a tight-knit group driven by purposeful work to make a huge impact in the world.
The Supply Chain Director will provide leadership of the Supply Chain team responsible for all sourcing, purchasing, supplier management, inventory management, inbound and outbound logistics activities, fleet management, sales & operations planning, and receiving and fulfilling customer orders.
The key responsibilities for this role are divided into the following four pillars:
Leadership
Accountable for the performance of Seer's purchasing, procurement, warehousing, inventory, logistics, suppliers, fleet management, Sales & Operations Planning, receiving and fulfilling customer orders, and supply chain related safety and compliance activities.
Lead and coach team members and inspire high performance from the team, including performance appraisals, goal setting, succession planning, personal and professional development, and training.
Collaborate with other departments and create coordinated plans for business growth.
Decision Making
Scoping, proposing, and executing initiatives required to achieve department and company goals.
Capacity planning and the efficient and effective allocation of company resources, including Seer's fleet of diagnostic instruments.
Prioritise and drive continuous improvement initiatives, including scoping, proposing, and selecting of Kaizen projects
Technical
Develop and implement a supply chain strategy that efficiently supports Seer's customers, along with keeping production supplied on time, with suitable materials and minimising risk.
Efficiently deliver Seer Home systems and consumables to customers around the globe.
Negotiate agreements and contracts with suppliers that create and capture value for Seer and our partners.
Improve quality, lead time, cost, and payment terms with suppliers.
Lead the introduction of an ERP system across relevant areas of Seer.
Ensure the team delivers robust problem-solving and thorough root-cause analysis outcomes.
Process
Oversee department processes and manage the performance of operations and personnel.
Capture learnings, build best practices, and drive best practice adoption widely.
Ensure compliance with department processes within company standards and required regulations.
Your experience:
Extensive experience working across various supply chain functions.
A supply chain management, logistics, or business administration degree is preferred.
Strong strategic and analytical thinking skills.
Excellent organisation and project management skills.
Well-developed financial and commercial acumen.
Capability to develop strong supplier partnerships.
Strong negotiation skills.
Significant experience working within an ERP system.
Extensive experience leading Integrated Business Planning (IBP) or Sales and Operations Planning (S&OP) processes at a minimum.
Strong stakeholder management skills. Engaging and positively influencing stakeholders across departments and seniority levels is essential.
Significant experience sourcing from suppliers in Asia is preferred.
Significant Lean training and experience preferred.
Experience working within ISO13485 regulations or an equivalent regulated environment is essential.
Why choose Seer?
At Seer, we are doing purposeful work solving some of healthcare's most pressing problems.
You will:
Challenge the status quo. If there's a better way of getting something done, that's how we want to do it.
Contribute to the global impact our groundbreaking products and technologies are making.
Be empowered and enabled to do your best work.
Be treated with respect by your colleagues and peers.
A bit more about us
Ranked #8 on Deloitte's Tech Fast 50 in 2020 (Australia's list of fastest-growing technology companies).
Three prestigious design awards across Australia and Europe for our wearable EEG/ECG device, the Sense.
We've been awarded over AU$2 million in government fund grants towards new product innovation, manufacturing, and research in the last two (2) years
Awarded 'Most Outstanding Patient Innovation' for 2021 by the Australian Patients Association.
Our clinical service products and technologies are listed on the Australian Register of Therapeutic Goods (ARTG), have earned CE accreditation, and several products have been FDA cleared.
We know your time is valuable and that finding the right role at the right company is a time-consuming journey. Seer is committed to providing candidates with an engaging, informative, and transparent experience as part of our recruitment process.
One last thing — We uphold and live by our company values every day. If they resonate with you and you are interested in this role, we look forward to reading your application.
#LI-HYBRID
More jobs at Seer Medical
---
Medical Devices, Business Analyst, Full-time
Melbourne, Victoria, Australia
melbourne
analytics
full-time