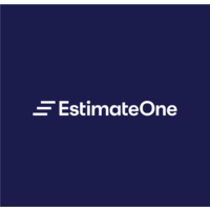 Graduate Sales Consultant at EstimateOne
Computer Software, Business Development, Full-time, Melbourne, Victoria, Australia
Who is EstimateOne?
Put simply, we're a SaaS company headquartered in Richmond that connects and improves the efficiency of the commercial construction industry. In the last year more than 40,000 organisations have used our platform to tender over 7,500 projects worth a total of $52 billion!.


We're currently the market leaders in Australia & NZ, and as such we're looking to quickly build on our already growing team of 70. Our vision is to become a global leader in construction technology; famous for the positive impact on the industry we serve.
Our established startup vibe keeps things exciting and we've come a long way in our 12 years, yet knowing how many great things can be done in that time is what keeps us really excited for the next 12 years!
What to know even more about who we are, what we stand for, and where we are headed? Find it all in our Nuts & Bolts book here https://estimateone.com/nuts-bolts
How could you fit in?
We're on a growth journey, and we want you to be part of that. This is an exciting role for a Sales Consultant, delivering value to EstimateOne's biggest audience (Subbies and Suppliers) in an outbound phone sales role. This is a brand new role in a brand new team, ready for you to hit the ground running and start constructing your sales career.
As a Sales Consultant, you'll own the end-to-end sales process, converting customers who already use our free product, to EstimateOne's paid Subbie or Supplier platform. You'll interact with customers virtually through each touchpoint, including:
Using the EstimateOne database to connect with customers and find new leads,
Qualifying sales opportunities, and facilitating insight-rich discovery,
Demonstrating solutions appropriate to each customer,
Gathering customer and market intelligence to enhance future revenue opportunities.
Securing agreements which deliver ongoing value for customers, and E1.
We're looking for smart people who are keen to collaborate - it's that simple. The ability to champion our values matters to us; we care about our team and you'll be joining a group of people who want each other to be happy and successful.
You'll thrive in this role if:
You've got that Sales DNA - you're a hunter, you see opportunities, you step into challenges, you love the win.
You're keen to kick start, or progress your sales career in an organisation that supports your development
You love talking with people and building relationships
You have a strong ability to grasp new things quickly - industry, technology, etc.
You have strong organisational skills
You're a self-starter and willingness to work as a part of a small, dedicated and professional
What are the benefits?

There's more to working at EstimateOne than just creating game changing technology for the construction industry. We know that to reach the lofty goals we set ourselves we need to look after our team, our shareholders and the industry we serve.
We offer flexible working, WFH option, parental leave, volunteer leave and 5 days of paid entrepreneurial leave each year, so your own side hustles can come to life.
Each year you'll get $5k to put towards your own professional development, in any way that will help you grow your career. We also match NFP donations 2:1 - to name a few!