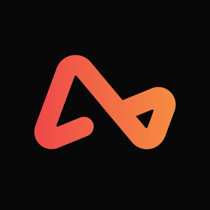 Senior Associate, Business Operations at Airwallex
Strategy & Ops, Platform, Full-Time, AU - Melbourne
Established in Melbourne in 2015, Airwallex is a global payments fintech company transforming the way businesses move and manage money globally. We have built a global financial infrastructure platform to help businesses transact, collect and pay across 130+ countries and 50+ currencies, without the constraints of the traditional global financial system. 

Airwallex is Australia's fastest growing fintech unicorn. We've grown to 13 global locations and have raised over $800 million in funding. Airwallex has been recognised in Forbes' Cloud 100 2020, and placed in the Top 50 of KPMG's Global Fintech100 two years in a row. To support our ambitious growth plans, we're looking for smart, collaborative and passionate people who are looking to make a genuine impact.

Airwallex is looking for a Senior Associate, Business Operations who can use their analytical skills to shape our sales strategy and business operations. You will be responsible for implementing and managing global sales processes, collateral, tools, and systems to optimise the effectiveness of our sales team. 

As an early member of the Platform Strategy & Business Operations team, you'll wear many hats and directly contribute to the direction of Airwallex's Platform strategy. You'll have the opportunity to work closely with our strategy, marketing, and sales team to contribute to high-impact initiatives including analysing our pricing models, assessing and implementing sales process improvements, creating sales collateral and enablement materials, and more! This role is a unique and exciting opportunity to be part of an evolving team during hyper-growth.

Who you are:
You're a problem solver – you love to solve problems, are a critical thinker and have a demonstrated history of working with and understanding complex systems
You're a great communicator – you're able to articulate complex concepts in a simple way
You're a multi-tasker – you're able to prioritise your time and tasks effectively, have the ability to pick up new systems quickly and have a keen eye for detail
You're a great team player – you'll be working with people across diverse global offices and will need to work collaboratively with them to solve problems
You think big - you will have the ability to influence and optimise the financial operations support processes and systems as we grow and scale the team
What you'll do:
Analyse pricing models, including understanding our costs and competitor pricing
Assess and implement sales process improvements
Create external sales collateral and internal sales enablement content
Collaborate with regional strategy leads and sales teams to understand market insights and product requirements
Support everyday business operations: forecasting, reporting, ad hoc analysis, etc.
What you'll bring:
Exceptional problem solving skills: demonstrated ability to structure complex problems, apply logical reasoning, perform quantitative analysis, and develop and implement solutions
Self-starter mentality with a high degree of motivation to understand root causes and deliver successful plans
A "do what it takes" attitude to own and execute high quality outcomes
High attention to detail in a fast-paced, dynamic environment
Ability to adjust on the fly to new demands; sense of urgency and prioritisation
Advanced Microsoft Excel / Google Sheets modeling capabilities
Strong verbal and written communication skills
Track record of collaborating across teams
Start-up & fintech experience a plus
Salesforce experience a plus
SQL and Looker experience a plus
Experience in banking, corporate strategy, sales operations, management consulting, product marketing, sales enablement, finance a plus
Tertiary education (Bachelor's degree or other in either commerce, Econ, Management, Engineering or similar)
At Airwallex you'll have the ability to make an impact in a rapidly growing, global fintech. You'll be offered a competitive salary and we also like to ensure we create the best environment for our people by providing a collaborative open office space with a fully stocked kitchen. We organise regular team building events, encourage flexible/remote working and we give our people the freedom to be creative.


Airwallex is proud to be an equal opportunity employer. We value diversity and anyone seeking employment at Airwallex is considered based on merit, qualifications, competence and talent. We don't regard colour, religion, race, national origin, sexual orientation, ancestry, citizenship, sex, marital or family status, disability, gender, or any other legally protected status. If you have a disability or special need that requires accommodation, please let us know.