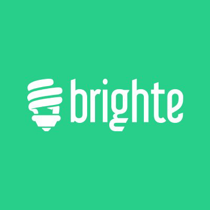 Vendor Support - 6 mth Graduate Opportunity at Brighte
Customer Solutions, Full Time, Fixed Term Contract, Sydney, NSW
Brighter Together

At Brighte, we believe every Australian deserves access to a sustainable and comfortable home. How do we help Australian's achieve this? We build innovative mobile and web platforms, responsible and seamless financial solutions, and relationships with customers and vendors that last. Our addressable market is massive and rooted in a positive mission that empowers Australian's and the growing and critically important sustainability market. 

We have been recognised for our incredible work in diversity and inclusion and have a leadership team that is passionate about building a high-performing culture where people feel a sense of belonging. If you're keen to work for a mission-driven company, with smart people who live and breathe Brighte's values, have a read below.

The Role

As a Vendor Support Agent, you will be responsible for maintaining and strengthening relationships with our vendors.

Your main areas of focus will be vendor satisfaction and decline/churn prevention, and you will need to have a solid understanding of our privacy policies and procedures.

Reporting to the Growth Account Manager and sitting within our Sales team, you will act as our product consultant and subject matter expert.

This is a 6 month Fixed Term Contract. At the 6 month mark there may be opportunity for you to continue on as a permanent employee, either in this role or another area of interest in the business!

What You'll Do

Take inbound calls, respond to queries and provide general assistance. You will take ownership of situations affecting our vendors and follow any issues through to completion - all whilst providing first class service!

Troubleshoot portal issues, guide vendors through the process of submitting applications, entering details etc.

You will focus on building strong relationships by providing in depth analysis on each individual's situation. Through this you will be able to identify opportunities and make recommendations accordingly.

Who You Are

A sales and/or customer service aficionado - you are solutions focused and work with a sense of urgency.

You are adept at communicating with people from all walks of life.

You are agile and have the ability to diffuse situations if you have a disgruntled customer on the other end of the phone.

If you are an ex tradie or ex retail/hospitality, and looking to make a move into the "business world" - this would be the perfect stepping stone for you!

What You Bring

Sales and/or customer service experience is a must.

Experience in a call center is highly regarded!

Stand out skills in asking open ended, discovery questions in order to make relevant suggestions.

High energy and a passion for providing exceptional customer service - every time.

Why Brighte?

Strong Team: We have built a very strong data team with highly experienced members who have worked across some of the top financial institutions in Australia - you would have the opportunity to work alongside them, learn from them and grow yourself professionally!

Employee Share Options. We want to build a successful company which means sharing the potential upside together.

Flexible working. It's all about balance so feel free to work from home when you need to.

Generous Parental Leave Policy. We couldn't get where we are today without our families.

Diversity and Inclusion. Winning Best Workplace Diversity award at the 2020 Finnies.

Employee Assistance Program. For confidential financial, work, relationship, or wellbeing support. 

Recognition and Reward Brighte Stars program. We drive a culture of recognition and celebration by shining a light on our accomplishments and everyday victories.

Nutritious food. A well-stocked pantry including free breakfast, daily fresh fruit, espresso coffee, yoghurt, Tim Tams and many more snacks to make work feel a little more like home. We've also got kombucha, beer, and wine on tap.

End-of-Trip Facilities. Cycle in to work, lock up your wheels, and have a shower in our end of trip facilities with towel service and hair dryers.

We're a high performing team and proud to be backed by investors who believe in our mission and the opportunity we have ahead of us. Airtree Ventures, Mike Cannon-Brookes' Grok Investments, Kim Jackson and Scott Farquhar's Skip Capital as well as Qualgro Partners continue to help us scale our teams and products. 

We're recognised as one of Australia's leading fintech companies, having been ranked the 6th fastest growing Technology Business in Australia in the Deloitte Fast 50/500 (2020) and winning the inaugural Finder Green Award (2020). We've also been recognised as a leading FinTech by the Australian Financial Review, Fintech Business Awards and KPMG.