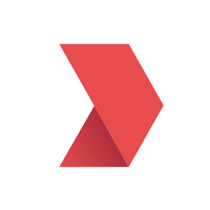 Information Technology and Services, Marketing, Full-time, Remote, Melbourne, Victoria, Australia
About ROLLER
ROLLER is a global software-as-a-service company, designed to help businesses in the leisure and attractions industry operate more efficiently, more effectively, and deliver exceptional guest experiences. ROLLER helps its Customers offer amazing guest experiences through a full suite of venue management features, including ticketing, point-of-sale, CRM, self-serve kiosks, memberships, digital waivers and more. We are a fast growing global company, with Customers in over 25 countries, in a wide array of industries, ranging from theme parks, museums, zoos, trampoline parks, water parks, aquariums, wake parks - just to name a few!
At the heart of ROLLER is our team - which consists of 70+ highly energetic, driven, intelligent, and humble professionals, all contributing to helping build a successful, and enduring business. We truly believe that the sky's the limit, and we are well on our way to becoming a global success story. Most of all, we love what we do... and we are looking for like-minded people to join us on this incredible journey!
Position Summary
We are seeking an entrepreneurial, innovative, experienced and highly effective marketing leader to serve as VP, Marketing to expand our market share with a focus on driving customer acquisition and revenue growth, and promoting the value of ROLLER's offering around the world.
As VP, Marketing you will own the strategic and tactical build out and execution of our global Marketing strategy. You will help us articulate a clear, consistent, and creative value proposition, along with competitive differentiation, for our target audience that supports a unique content and brand strategy for our existing – and future – products.
You will design, implement and monitor robust and effective marketing strategies that align with our business goals while working closely with our leadership team, including functional leaders in Sales, Customer Success and Product, to refine our message in the marketplace. You will bring high levels of energy, passion, tenacity, technical savvy, curiosity, and conscientiousness.
You will manage the overall marketing budget and lead cross-functional teams across the business to develop compelling go-to-market initiatives and sales enablement programs, while strengthening product positioning and messaging. You will be able to demonstrate a deep understanding of KPI forecasting and outlining CAC, LTV, MQL, & SQL projections.
The VP, Marketing is a strategic leader within the company, and will take a hands-on approach to architecting and directing our marketing function to drive the rapid growth of the business. We are looking for someone with a proven track record in this regard.
Ultimately, you should be able to ensure that the Marketing department's activities contribute to our company's long-term success.
This position will report to the CEO/CoS
Key Responsibilities
Develop and execute strategic marketing and go-to-market plans for our product(s), including building detailed by-channel, by-segment forecasts, establishing milestones, resourcing models and operating budgets needed to achieve company revenue goals, new customer growth objectives, and retention of existing customers
Lead our marketing team efforts in defining, managing, and executing product market positioning, brand awareness, and sales support
Become an expert on customer needs, market dynamics, company capabilities, competitive landscape, and product differentiation
Deeply collaborate with our Product, Customer Success and Sales Teams to develop a thoughtful product positioning and messaging strategy that will resonate with our target buyer personas
Work closely with our Product team to:

Share insights from prospects and customers
Plan the launches of new products and releases for existing products
Product positioning and differentiation

Provide direction, prioritization, and oversight of our branding and awareness efforts as it relates to our complete digital footprint (web, social media, email campaigns etc.)
Support the execution of effective lead generation programs through new business and client-focused field-marketing events, trade shows, PR, webcasts, and online advertising.
Lead strategic direction of content creation (e.g. case studies, website copy, landing pages, social media, etc.) that clearly articulates the use cases and differentiation of our products to drive marketing and sales qualified leads, and engage customers
Demonstrate a strong commitment to partnering with Sales to deliver on revenue targets, and evolve and improve the CRM, marketing automation, and lead scoring systems
Prioritize marketing projects and allocate resources accordingly
Manage, build, and coach the marketing team; create an environment focused on open collaboration, learning and development
About You:
Minimum 10 years' experience in product marketing
History of building/leading rockstar product marketing teams
Experience in marketing SaaS software
Strong written, verbal, editing, and presentation skills
Highly collaborative with a deep sense of ownership and accountability
Easily builds business partnerships and inspires teammates
Strong personal charisma and vision for the future
Sense of urgency, passion for winning and always looking to raise the bar
Strategic mindset, with ability to make difficult decisions
Perks!
Attractive salary package and benefits
You will work on an exciting product, in a fun, high growth industry, that Customers really love - check our Capterra and G2 reviews
Work from home or co-working space allowance
4 ROLLER Recharge days per year
Vibe Tribe - directly contribute to company-wide initiatives. Regular events and social activities, fundraising & cause-related campaigns... you name it, we're willing to make it happen!
Employee Assistance Program to proactively support our team's health and wellbeing - access to coaching, education modules, weekly webinars, and more.
Work with a driven, fun and switched on team that likes to raise the bar in all that we do
Genuine career growth opportunities as we continue to expand
More jobs at ROLLER Software
---