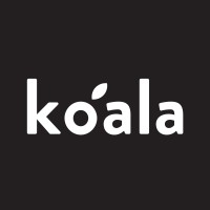 Front End Developer at Koala
Consumer Goods, Engineering, Full-time, Sydney, New South Wales, Australia
Koala is a high growth, global ecommerce brand originating from Sydney, Australia providing a world class online shopping experience for the digital age. Koala's global expansion is thanks to its cutting edge technologies and global partners, allowing us to provide a unique online retail experience to our customers.
Koala started with one simple goal in mind, to change the way people buy furniture online, whilst adhering to sustainable practices and supporting Australian critters through WWF-Australia. Koala's philosophy has always been to give back more than it takes, and ensure future generations can experience the rich abundance our planet has to offer.
Combining customer-centric products, and our own in-house logistics platform Gumleaf, we've set out to change the way people buy furniture online. We bring a modern, technology-driven approach to solve some of the biggest challenges at a global scale.
Requirements
Why we have this role @ Koala
As a Frontend Developer at Koala, you will play an integral role in maintaining and growing our customer first digital experience. You will work in our Storefront application leveraging the latest technologies from NextJS, GraphQL, Zustand, TailwindCSS, Storybook, Contentful, and Commercetools. Your role will bridge the gap between web engineers, designers and Product Managers, whilst orchestrating the technical implementation of graphical designs created by Koala's UI/UX team.
Koala has engineered a highly flexible component and design system that provides complete creative freedom to restructure its sites without engineering resourcing, so you can focus on the work that matters to you the most. You will take charge of Koala's in-house design system and component library, ensuring future flexibility and expanding upon its rich featureset.
This is a unique and rare opportunity within a fast-growing business to help shape our technology stack that impacts our global brand.
What key responsibilities does this role have @ Koala?
Build reusable web components for multiple markets with different localisation requirements
Engage with stakeholders including UX/UI designers, Product Managers, Content Producers, and fellow developers within Koala's Technology Team with a focus on exceptional UX for global customers
Build efficient and reusable frontend abstractions and systems to promote global scalability and performance
Participate in the creation of design documents, build and develop the solutions you've created, and participate in code reviews
Collaborate with team members to determine the best solutions to difficult problems
Complete autonomy to work on complex projects that interest you and support Koala's global growth strategy
Ideal background…
Experience with HTML5, CSS, JavaScript, ReactJS/NextJS and related technologies in the context of web applications
A practiced understanding and execution of responsive design across desktop and mobile platforms
Experience with implementing and maintaining component and design systems across multiple localisations
A deep understanding of best practices for web accessibility
Basic experience using UI design software such as Sketch, Figma or Adobe XD
Benefits
Koala perks...
Work from home or in our modern Sydney CBD offices. Why not both?
Dog-friendly office environments
Stocked fridges with copious amounts of drinks
Paid time off to volunteer
Paid parental leave
Flexibility to work on your own projects that contribute towards Koala's growth
Flexible working hours - no strict hours and the autonomy to do your best work the way that works for you and your personal life
Koalities we look for…

At Koala, we do things a little differently - which means we expect a lot from our employees! We want you to challenge expectations, always look to make a difference and give us something different than the norm. We want people that bring great energy, that have a long-game focus and are always curious to find new angles and approaches to the way we work. We're a team of entrepreneurs that have a relentless focus on 'what's next' but while always reviewing 'what's been done' and learning, growing and adjusting. We're bloody confident, but NEVER arrogant and we adapt to change like Steve Smith under a short ball. Honesty drives everything we do, as well as a total focus on the customer - so if you feel like this could be you... well what the bloody hell are you waiting for? Drop us a line, and let's see what you've got!