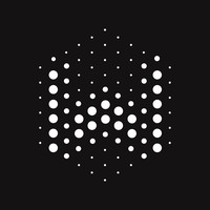 Data Engineer - Azure (remote within Australia) at Willow
Data Science & Engineering, Full-Time, Perth
Willow is an established global start-up in rapid growth. The WillowTwin™ is a disruptive IoT/Data SaaS that unlocks the true potential of smart buildings and infrastructure. We are writing a new chapter in human history, with unprecedented resource optimisation and management empowered by data. 
 
For the second year in a row (2020 & 2021), Willow has been ranked in Linked In's Australian "Top 25 Start-ups". You will be joining a team of performance-driven individuals, backed by the most advanced technology the built world has ever seen. We are chartering a new course, Digital First, the Willow Way. Our 'Willow World' is fast-paced, nurturing and collaborative.

Summary of role:

As a Data Engineer, you will work on end-to-end, mostly greenfield, projects using a modern cloud tech/data stack within the emerging Digital Twins technology space. This is a dynamic environment with a lot of interesting data engineering challenges to solve. And it's also a great opportunity to upskill on Azure data services/Snowflake, a leading cloud data warehouse platform.

Role & Responsibilities:
Design, build and maintain data pipelines ensuring data quality, efficient processing, and timely delivery of accurate and trusted data.
Work on the company-wide rollout of our Snowflake data warehouse.
Ensure performance, security, and availability of the data warehouse.
Help set up and maintain CI/CD pipelines to support the data warehouse.
Interface with the CyberSec team to ensure consistent application of standard security policies.
Skills & Experience:
Experience building and optimizing data pipelines, architectures and datasets in Azure.
Demonstrable experience implementing and optimizing both batch and streaming data pipelines.
Understanding of modern data warehouse/data lake modelling.
Commercial experience with Azure services, including Azure Data Factory, Azure Databricks, Azure Data Lake, Azure Functions, Azure Key Vault, etc.
Coding experience in at least one modern programming language (Python, C#, Scala, Java)
Experience in developing automated build and deployment pipelines using YAML, ARM templates and PowerShell.
Advanced proficiency in writing complex SQL statements and manipulating large structured and semi-structured datasets.
Expertise in performance tuning and troubleshooting.
You should be an active learner, passionate about data and new technologies as well as be comfortable recommending new and better ways to do things to the team.
Attention to detail and strong problem-solving skills.
Tertiary qualification in Computer Science or similar relevant field.
Bonus/Nice to have:
Practical experience with Snowflake cloud data warehouse is very highly regarded
Experience with any of the BI reporting tools e.g., Power BI, Sigma, Qlik, Tableau.
Working knowledge of Apache Spark and Databricks platform is a plus.
Experience with Git or a similar version control/source code management tool is desired.
Azure certification.



If you are eager to work in a fast-paced, high growth tech start-up based on collaboration and open communication, then Willow could be the place for you. We at Willow never give up, we work smart, we care about our fellow human beings, and we always put our best foot forward.

Willow is proudly diverse. We work to create an equitable and inclusive experience for candidates and employees, where people from different backgrounds have an opportunity to succeed. Join us in our mission to digitise the built world!

To find out more, visit the website: https://www.willowinc.com

#LI-Remote