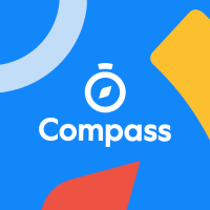 Computer Software, Training, Full-time, Sydney, New South Wales, Australia
Come shape the future of education with us.
About Compass
At Compass, our people are united by a common purpose. We're on an exciting journey of growth and market opportunities and are looking for a passionate Training Consultant to join us for the ride in New South Wales.
We want thinkers and problem solvers, who celebrate diversity and thrive in a collaborative team environment to join our talented product teams and help us transform the lives of teachers, students, and parents all over the world through our software.
You'll work as part of a fun, hardworking product team who takes ownership of their work and loves to celebrate successfully delivering wins for our customers and for Compass.
Remember how important values were for your school? It's the same at Compass. Our values guide how and why we work.
At Compass we;
Work to Wow - Dynamic, enthusiastic, motivated: we aspire to break new ground. Guided by research, we constantly iterate and improve to deliver the best solution to meet the needs of our customers. We work to set the benchmark to always help.
Conquer the Impossible - When we face challenges together, few problems are unsolvable. We play to each other's strengths and work collaboratively to achieve our shared objectives. We're constantly creating products we stand behind in a workplace we're proud of.
Be the School - Teachers and students, principals and admin staff, parents, and guardians: school communities make Compass. They are the reason we work tirelessly to make their lives easier and help them bring their school's vision to life. We understand their needs, goals, and ambitions in order to do our best work.
Are Prepared, and Do it Yesterday - We plan and we prioritise but we are still agile and responsive. We work with passion and urgency, but we measure and consider variables, to deliver a high-quality solution. 'Be Prepared' is being ready, not reactive. We walk before we run, so we can outperform the competition and reach amazing heights they couldn't conceive.
Requirements
About The Role
We are on the hunt for a passionate individual to help us deliver a high standard of customer support and training to our clients through a variety of mediums, including video calls, face-to-face classroom-based training, and webinars.
You will:
Serve as the primary point of contact for new customers, the training of platform end users, as well as post-go-live support.
Coordinate and conduct high-quality onsite product demonstrations and training sessions to both small and large audiences.
Provide a high level of support for customers transitioning from other products.
Collaborate with the Product team to successfully implement any configuration changes and product enhancements necessary to address priority customer issues.
Represent the voice of the customer to provide input into the development of new products, and marketing and sales strategies.
Encourage satisfied customers to make referrals to peer schools.
Manage overall workflow for implementation & training.
Strong attention to detail and ability to see tasks through to the conclusion.
Have comprehensive knowledge and confidence across our product suite.
Identify opportunities to sell customer schools additional modules.
About You

We are after someone who has a great blend of excellent team-working and interpersonal skills. Your positivity and can-do spirit will be evident in the way you present yourself professionally.
You will also:
Have a proven ability to become an expert in complex software packages, and be naturally driven to learn about new modules, solidify current knowledge and stay up-to-date with product updates.
Have excellent public speaking skills along with a high level of written communication.
Display an enthusiastic, energetic & friendly attitude in all circumstances
Be willing and available to travel across the state as required
Benefits
What's in it for you?
Meaningful work in a rewarding industry that allows you to contribute to a mission that you believe in
Flexible working culture - flexi-hours, hybrid working environment
Professional development opportunities & funding
Parental Leave Program for both primary and secondary carers
24/7 access to our Employment Assistance Program (EAP)
Team monthly social events
It is a really exciting time to join Compass. We are growing fast and need people who want to grow with us. Compass is proud to be an equal-opportunity employer. We embrace and celebrate diversity and are committed to creating an inclusive environment for all employees.
Prior To Commencing Employment, You Require:
A valid Employee Working With Children Check and verification of passing any relevant government background and/or security checks
Verification of unrestricted work rights in Australia, e.g., citizenship, passport, or birth certificate
A valid Driver's Licence
More jobs at Compass Education
---