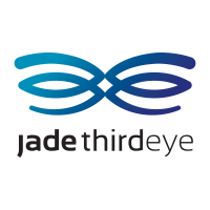 Intermediate/Senior JADE Software Engineers at Jade ThirdEye
Full Time, Engineering, Flexible Location - New Zealand
Flexible work environment – 2021 HRNZ Award-winning for innovation.  

Based in Christchurch, but open to candidates able to work remotely from any location within New Zealand, or at one of our other Jade office locations in Auckland or Dunedin




Health insurance, life & income protection, home broadband allowance and other great benefits provided alongside a competitive remuneration package 

Wellbeing initiatives that provide support and help you be at your best 
Jade Software Corporation has an exciting opportunity for a number of Intermediate and Senior Software Engineers to join our delivery team. These vacancies are for candidates who are motivated and technology savvy, with high standards for software quality and excellence, and a desire to work in our agile development teams.
You will be working on an established mission-critical JADE application, so you'll either need some experience using JADE (ideally a couple of years), or a willingness to upskill. A strong background in relevant Object-Oriented development languages (for example, Java, C++, C#, Python, Object Pascal, Kotlin, Smalltalk etc.) is beneficial, but even if you have limited or no JADE or OO experience, we'll provide you with a fully supportive environment for you learn a unique language that is always in demand. Read and download more information about the JADE language at www.jadeworld.com/jade-platform 
This is an excellent opportunity to become an integral member of a progressive international company. As the successful applicant, you will be provided with on-the-job training and be well supported with career path planning and regular performance and development reviews. For the right candidate, there may be the opportunity to move into a people-leading role.
You will receive a competitive remuneration package that includes several first-rate benefits such as health insurance, life and income protection insurance, car parking, and subsidised broadband. 
ABOUT JADE  
At Jade Software Corporation, our 2021 HRNZ Award-winning Hybrid Way of Working enables our people the flexibility to combine working from home with connection days in the office. Our people love coming to work because we're always working on something innovative and inspiring, and we can't wait for more people like you to join us. 
Our three values are People first, Live for the future, & Dare to be different. These values underpin everything we do at Jade. We never lose sight of people, their potential, and the innovative ways they can achieve that potential through technology. Your wellbeing is important to us, and our wellbeing initiatives at Jade are there to provide support and help you be physically and mentally at your best. 
Our commitment to our customers' future success defines us. Through passionate employees like you, we're always looking for new ways of combining the power of People, Data, and Software, to make technology meaningful and accessible. This approach enables our customers to evolve in the fields of customer engagement, retention, and business efficiency.  
ABOUT THE ROLE 
Some of the key responsibilities include:  
Working as a crucial component of an agile project team responsible for enhancing existing JADE systems or developing new systems. 

Analysing software requirements and defining program parameters and specifications. 
Analysing problems in software development and guiding the rectification of faults in programs. 

Undertaking analysis of current software products and determining approaches, which will improve their user interface, performance and integrity. 

Working to a Test Driven Development approach  

Championing true Agile design and development in a collaborative work environment. 

Analysing workflow to create process maps and isolate areas of potential improvement. 
Developing functional specifications that design and document desired outcome of system enhancement/development. 

Your code is a reflection of you, your attention to detail and overall pride in your work 




Support and develop the ways of working to align with Agile development and customer practices. 
ABOUT YOU  
What we're looking for in a candidate: 
A minimum of 2 years JADE expertise preferred, but o

pen to candidates with a strong background in relevant Object-Oriented development languages (for example,

Java, C++, C#, Python, Object Pascal, Kotlin, Smalltalk

etc), and a willingness to be upskilled in JADE

A passion for technology and software

Excellent communication and interpersonal skills

Good analytical and problem solving skills

Organised, with good attention to detail and an ability to self-manage and work within a close-knit team
View a Position Description for this role here: Software Engineer Position Description  
WHAT TO EXPECT AFTER YOU'VE APPLIED
You'll receive an email acknowledging your application
Our team will review your application and you'll hear from us within 1 - 2 weeks of the job closing
If shortlisted, you'll be invited to complete a phone-based interview

You may be asked to complete an online assessment to understand your technical capabilities

 

If successful, you'll progress to the interview stage, which will involve a two-stage interview process and may include psychometric, verbal, numerical, and abstract reasoning assessments 
More jobs at Jade ThirdEye
---
Full Time, Product Management
Flexible Location - New Zealand
product
full-time
Full Time, Engineering
Flexible Location - New Zealand
engineering
full-time