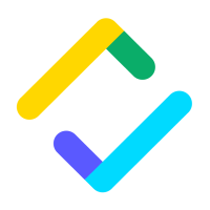 Staff Software Engineer - Expression of Interest at Safety Culture
Customer Facing Engineering, Full-time Permanent, Sydney
At SafetyCulture, we help businesses get better everyday. As the operational heartbeat of working teams, our technology gives workers a voice and leaders the visibility to make smart decisions. We're constantly evolving our platform, expanding into sensors/IoT, Scalable and Event-Driven Architecture to name a few, but we believe there's more to be done.  

Our mission – and your opportunity — is to help solve the challenges faced in an increasingly distributed workforce. In short, to shape Engineering excellence, nurture emerging Engineering talent and build out an inclusive, high-performing interdisciplinary team. 

Recently valued at AU$2.2Bn, we're investing our resources into creating and shaping a better workplace for all. We are growing fast and looking for talented, self-motivated people that value collaboration, growth and learning to join our team.

Expression of interest

If you're currently based in Sydney, have 7+ years of commercial software development experience, and are exploring the market for an opportunity at a vibrant tech scale-up, submit a general application so that we can consider you for any suitable positions (from Staff to Principal). One of our dedicated recruiters will be in touch with you when there is a match.

Tech stack

We use a modern technology stack including Swift/Kotlin/C++ (mobile); React (front end); Go/Node.js (back end); AWS/Kafka/Kubernetes (infrastructure). While experience in these is not required, it is desired.

The teams

In Sydney, we have teams developing and supporting our SaaS platform, working on extending the functionality and longer-term strategic bets, including communication and organisation management features. Each team has a co-located manager, product manager, designer, direct access to customers, and support from specialists in quality, SRE, and specific technologies. Check out some of the things we've been doing on our blog.

For applicants outside of Sydney

To make the move to Sydney as smooth as possible, SafetyCulture offers relocation assistance for you and your immediate family.

Attitudes we're looking for:
Be able to demonstrate SafetyCulture values (Think Customer, Open Honest Always, Better as a Team, Be Bold Bring Action)
Be prepared to learn new languages, systems, and processes and be an integral part of the wider engineering team
Have a real passion to solve problems for customers and face exciting technical challenges as we scale
Want to push yourself to be a better developer every day, and support others in doing the same
At SafetyCulture, we care about people and growing the team. Here's a few ways we're acting on our values:
Flexible working arrangements. We encourage you to create the best work blend while working from your home and the local SafetyCulture office
You'll have access to professional and personal training and development opportunities
We're a pet-friendly workplace
Hackathons - if you're into them :)
Workshops and Lunch & Learns from our leadership and industry experts
We also encourage you to get involved in the community, open-source work, attend talks and events, and experiment with new technologies; whatever floats your boat!
But wait, there's more... SafetyCulture also offers:
Equity with high growth potential, and a competitive salary
Great food! Our In-house chefs will serve up fresh and healthful breakfast, lunch and unlimited snacks catering to all dietary requirements
Love coffee or tea? Our commercial espresso machine has you covered. We also have beer and wine on tap, a pool table, board games, and books library
Wellbeing is key! We offer initiatives such as subsidised fitness programs, EAP services and a generous parental leave policy
Last but not least, we celebrate quarterly and our teams love the annual ShipIt global offsite
At SafetyCulture, we're committed to building inclusive teams and cultivating a sense of belonging so our people can bring their whole authentic selves to work each day. We seek to make reasonable adjustments throughout our recruitment process to create an even playing field for all candidates. Thanks to the tireless efforts of the entire SafetyCulture team we've built an incredible culture that has seen us recognised as a Best Place to Work in Australia, the US and the UK. 

You can find out more about life at SafetyCulture via Youtube, Twitter, Instagram and LinkedIn.

To all recruitment agencies, we do not accept resumes or partnership opportunities. Please do not forward resumes to SafetyCulture or any of our employees. We are not responsible for any fees associated with unsolicited resumes.

More jobs at Safety Culture
---