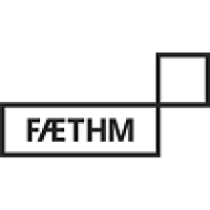 Full Stack Software Engineer at Faethm
Full-Time Employment, Technology, APAC - Sydney, New South Wales
Faethm is scaling! We're looking for a Sydney-based Engineering leader to join us on this exciting journey! We have recently joined forces with Pearson, the world's largest learning company. Operating as a scale-up within a larger company, Faethm will continue to evolve as we leverage the resources and offerings of our new parent company. 
Faethm's objective is to keep every worker, everywhere, employable. Our AI-powered SaaS platform helps clients navigate the Future of Work and the impact of technology on any economy, industry, organisation, or job and suggests viable transition pathways for impacted employees into 'future proof' career pathways.
Reporting to our engineering manager, you will work alongside fellow engineers to solve interesting technical challenges, You will build product features from beginning to end, playing a pivotal role in bringing our product vision to life by executing on deliverables across all aspects of development: scoping, design, implementation, producing high-quality code in a test-driven environment.  We run a high-concurrency, low-latency analytics environment across 7 geographic regions to serve enterprise customers all over the world. To give you a sense of our work, we recently implemented a new onboarding flow to help users onboard their data quickly and consistently and manage data quality in real-time.
About you:
You know what it takes to ship web applications with React and NodeJS, with 1-3 years of experience in a similar role.
You have a demonstrated ability to succeed in a cross-functional agile product team.
You can communicate effectively with other engineers, designers and product managers as you contribute to the core goals of your team.
Experience with containers, SQL/NoSQL database design, API-first development and exposure to data science and analytics methodologies is a plus.
As a Full Stack Engineer, you'll be responsible for:
Working with UX team to design and implement user interactions of our frontend applications.
Design and development of APIs.
Creation of containerised services and databases.
Ensuring efficiency, security and maintainability of applications.
Collaborating with the product team and technical leads to provide deep experience in technical implementation.
Do you want to work for an inventive, purpose-driven, and civic-minded company with an ambitious but realisable mission and vision that tackles a very real and globally important issue?
Join Faethm, and work with an amazing team of professionals, in an autonomous, agile, yet supportive, flexible and fun environment.
We're looking forward to discussing the role confidentially with you. Please note, regrettably due to the volume of applicants and time constraints, only successful applicants will be contacted.
Faethm is an equal opportunity employer. We find excellence in diversity and are committed to creating an inclusive environment for all employees.