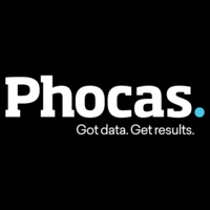 Professional Services Consultant at Phocas
Computer Software, Information Technology, Full-time, Melbourne, Victoria, Australia
Our purpose is to make people feel good about data. Over the past twenty years Phocas has grown from a small start-up, to 300 people and 6 offices across the world, with headquarters in Sydney, Australia. We hire really smart people who are incredibly curious and passionate about alleviating customer's pain, and also about changing people's lives through how they do their job.
Phocas offers solutions for analytics that work seamlessly together to help businesses report, budget and act faster by putting data in the hands of decision makers. Our Business Intelligence, Budgeting & Forecasting and Financial Statements products help businesses report, budget and react faster, while engaging all stakeholders with intuitive tools that take the pain out of multiple iterations and back-and-forth processes. Our software brings together organizations' most useful data from an ERP and other business systems and presents it in a way that makes it easy to analyse by anyone.
As a Professional Services Consultant, you will be an essential part of our dynamic organisation by helping clients maximize their value in the product. You are a creative problem solver who has a willingness to embrace a variety of work ranging from simple to complex. The Professional Services Consultant will be a progressive resilient team member who manages multiple projects while ensuring complex issues are resolved and that all client and team expectations are exceeded with a high degree of efficiency and effectiveness.
Key Responsibilities
Delivering exceptional service and support to resolve cases relating to implementation, enhancements, or changes to client Phocas environments to the end user's satisfaction via remote connection or other means
Scoping projects by gathering technical and business requirements and understanding timelines and deliverables
Ensuring deliverables and quality of service are met on time and in scope by working collaboratively with all stakeholders to ensure smooth delivery of work
Creating services that are repeatable and supportable
Collaboratively work with other teams to ensure provide insights and ongoing customer satisfaction
Identifying opportunities for increasing ongoing revenue through upselling
Requirements
3-5+ years of providing sound technical services to customers ideally from within a Saas/ software professional services or consulting environment. Similar, previous technical experience particularly working with BI software and experience in integrating software with existing systems across several technologies and associated applications
Strong hands on and working application experience querying with SQL
Bachelor's Degree in Computer Engineer, Computer Science, Information Systems or similar area of study
Detailed communication skills, with the ability to interpret customer requests and communicating technical information to non-technical stakeholders
Able to be agile, embrace change and pivot when necessary
Benefits
Phocas Software is rated the top BI and Dashboard provider in numerous categories by SoftwareAdvice, G2, BARC and Capterra. And, we have some of the happiest employees around! Phocas ranks #1 in G2 Crowd, rates highly on Glassdoor, and in 2019 Phocas won the Culture Transformation Award from Human Synergistics in recognition of our constructive and positive culture. (By the way - our 2021 culture measure results are even stronger than our 2019 ones!) We've got a great product, loyal customers and a happy team. We expect results at Phocas, which is why we give so much in return:
Generous remuneration package including competitive salary, benefits and stock options plan
Fantastic opportunities for growth and development
Awesome culture and meaningful work
Trusted to follow your passion and make it your own
We pride ourselves on our positive, collaborative culture
We are a 2021 Circle Back Initiative Employer – we commit to respond to every applicant
Phocas is an Equal Employment Opportunity Employer. All qualified applicants will receive consideration for employment without regard to race, colour, religion, sex, national origin, sexual orientation, gender identity, disability and protected veterans status or any other characteristic protected by law.