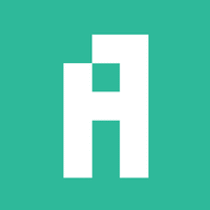 Employee Experience Manager at Archistar.ai
Computer Software, Part-time, Sydney, New South Wales, Australia
Our technology is redefining the property industry, allowing property developers, home builders and architects to save time and money, whilst creating vibrant well-designed spaces. Property and architecture have remained complex for decades and we strive to solve these problems on a global scale through rapid innovation and world-first technology.
Archistar is a fast-growth tech start-up, backed by Airtree Venture Capital. We nearly tripled our team in 2020, we're Top 20 in the AFR Fast 100 in 2021 and have big plans for the next 12 months and need you to help us achieve them.
Description
As our Employee Experience Manager, you will be instrumental in developing our culture as Archistar grows. You will be responsible for ensuring a first-class employee experience for all employees, whilst creating and maintaining a positive and safe work environment. You are essentially the social glue that holds us all together!
Responsibilities:
Maintain the Archistar office, with the assistance of suppliers, ensuring it's a clean, tidy, safe and productive place to work.
Ensure all employees (whether office based, hybrid or remote) have an enjoyable and engaging experience whilst working at Archistar, from onboarding through to exit.
Ensure that remote employees feel connected to the office culture, even though they are only in the physical office intermittently.
Maintain a safe and secure working environment, helping implement WHS policies and feeding back to the Head of People and Culture on them
Work with our employee representative committee to plan and execute wellbeing, diversity and inclusion, and awesome social events
Liaise with suppliers and stakeholders during the event planning process, including the booking of venues, AV supplies and equipment, and catering.
Assist with the administration and coordination of our internal and external events.
Be the point person for maintenance, mailing, shipping, supplies, equipment, bills and work related errands (within reason).
Manage suppliers, including answering queries, negotiating, and getting their invoices paid.
Support the Brisbane office and any other regional office or shared workspaces where necessary.
Assisting with HR and recruitment admin, potentially taking on more responsibilities in these areas if you are interested, such as helping Archistar find the best talent and lead candidates through an efficient and empathetic hiring process.
Assist with scheduling the onboarding process for new hires, potentially taking on more responsibilities in these areas if you are interested.
Assist Marketing with social media posts and ad-hoc tasks.
Requirements
Who you are
A student studying a HR related course, a parent or carer looking to enter or return to the HR space, or just someone looking for part-time work in an interesting space.
You are looking to get a foot in the door into the industry and learn and develop skills and experience
You pick up things quickly and are motivated to take ownership of tasks.
You are not scared to work independently and use your own initiative, but are also able to check in regularly to make sure you are on the right track.
You have good prioritisation skills and are able to ask for help if you are juggling too many tasks.
You have excellent communication and interpersonal skills.
Benefits
Every Archistar employee gets equity! On top of that you'll enjoy:
Meaningful and challenging work
A supportive and collaborative team
A fast-paced environment, where innovation is valued
Supportive management
Flexible working hours
Ahhh days - random extra days off
Ability to work from home
Personalized professional enrichment activities like courses and workshops
Social events and an energetic environment
Pizza Fridays!
More jobs at Archistar.ai
---
Computer Software, Information Technology, Full-time
Sydney, New South Wales, Australia
sydney
product
full-time
Computer Software, Design, Full-time
Sydney, New South Wales, Australia
sydney
design
product
full-time
Computer Software, Engineering, Full-time
Sydney, New South Wales, Australia
sydney
engineering
full-time