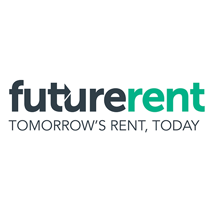 Information Technology and Services, Product Management, Full-time, Sydney, New South Wales, Australia
About us
Futurerent is a fast-growing fintech startup based in Sydney, that gives property investors up to $100,000 of their rent, paid upfront. There is A$48bn p.a. in residential rent in Australia, stuck in monthly rent cycles and we're helping the 2.2 million Australian property investors unlock their rent in advance, to finance renovations, property purchases and a range of other investments.
Futurerent is entering the scaleup stage of its journey to radically transform how property investors collect rent and access the money they need to grow their wealth. Until now, most property investors have refinanced their entire loan when they only need a small amount, which is slow, painful and expensive. The banks make borrowing $50,000 as painful as borrowing $500,000. We've created a new fit-for-purpose financing solution for property investors which unlocks the money they need, without borrowing money.
There has been some buzz about Futurerent, we have been featured in the AFR, Domain, Australian Property Investor Magazine and Your Investment Property.
Who we are looking for
We are looking for our first Head of Product to join the leadership team of Futurerent and materially shape the product and future of this game-changing category creator. In this role, you will create a best-in-class experience for our customers and partners.
You'll work with a passionate team in a fast-growing environment. You will talk with our customers and partners to identify their unique needs and develop a vision, strategy, and roadmap for Futurerent.
This role will require a mix of entrepreneurship, cross-company collaboration, and well-honed product judgement. As we are a fast-growing business this leader will have a holistic view of the market and understand the business deeply to set the right long term strategy.
Requirements
You have
5-7 years of experience working within and helping to lead a Product team.
The natural ability to make stuff happen around you. You handle ambiguity and complexity, in a detailed, organised way.
Solid product instincts and an ability to balance user and business impact
Experience building an operationally intensive product
Clear, concise, and thorough written and oral communication skills
Experience analysing and using data to inform decisions
Product management, engineering or marketing experience
Experience starting/scaling a successful startup from the ground up is a plus
You will
You'll drive the product definition, strategy, and long term vision for how to win in Australia and one day at a global scale.
Identify the biggest problems to solve. Drive new feature development from start to finish.
Run user research, usability studies, data-driven experiments to inform product direction.
Establish, monitor, and measure success metrics after launch. Consistently integrate behaviour data and customer feedback into key product decisions.
Communicate product plans, benefits and results to all audiences - within teams, company, to users, press etc.
Eventually, you will hire, manage, and lead a team of exceptional product managers and engineers.
What success looks like
You will start by gaining a deep understanding of the product, customers and other stakeholders. Given this is the first Head of Product to join the business, product has been bootstrapped by contributions from various people within the business, who will spend time with you identifying some of the existing projects and product challenges. Based on this and your own assessment of priorities, you will start to build out the product roadmap.
Once oriented in the business, you will take the lead on all things product - being the consumer facing website, partner portals and customer login. While a good level of product market fit exists, you will question and explore everything to optimise and evolve the product. Futurerent also has an exciting new product that you will be tasked with bringing to market.
You will test and iterate on product lead growth strategies with various D2C and B2B2C channels.
While 2022 will be focussed on scaling the Australian business, you will have the opportunity to explore international expansion and the business grows.
The team
You will be reporting to the CEO of Futurerent, Godfrey Dinh. Godfrey started his career in property investment and structured finance for Investec and worked his way up to VP of commercial real estate at Deutsche Bank. Godfrey has bought and sold his own investment properties in Australia and the US and ran a commercial property advisory business.
We are a tight-knit team of specialists with deep experience in property, finance, marketing, communications and technology. We thrive on first principles and are always coming back to the 'why' to drive innovation and optimisation, while relentlessly iterating and executing. We believe that by leveraging each other's core competencies and combining our unique insights and skills we are building a world-class business that will have a meaningful impact on the wealth creation possibilities for thousands of everyday Australian families.
You will find that your fellow Futurerent colleagues are superstar performers and team players with a growth mindset who love building an innovative business and value transparency, simplicity and relationships. As a key member of the core team, we want you to feel empowered and for Futurerent to be a meaningful part of your own wealth creation journey. We are open to relocating a candidate to Sydney.
Benefits
We are a tight-knit team with a culture of responsibility and accountability, we believe that Futurerent employees are able to build their own realms, and we are all about continuous learning. You will find that your fellow Futurerent colleagues have values based on humility, respect and are open to change. As a Futurerent employee, we want you to feel empowered. We are open to relocating a candidate to Sydney.
We believe that diversity is critical to our success. We will not discriminate on the basis of race, religion, national origin, gender identity or expression, sexual orientation, age, or marital, veteran, or disability status.
More jobs at Future Rent
---
Information Technology and Services, Marketing, Full-time
Sydney, New South Wales, Australia
sydney
marketing
full-time
Information Technology and Services, Sales, Full-time
Sydney, New South Wales, Australia
sydney
sales
full-time
Financial Services, Marketing, Full-time
Sydney, New South Wales, Australia
sydney
marketing
finance
full-time