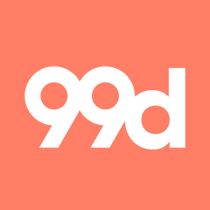 Senior/Lead Software Engineers (Partners + Products) at 99Designs
99d/Vistaprint, Development, AU - Melbourne, Victoria
We are delighted to continue scaling our Connection group with opportunities for multiple Senior/Lead Software Engineers to contribute to an area that's truly disrupting the status quo.
This would be a great opportunity for someone who has an appreciation for front end development or back end development and already knows their way around Go, TypeScript and GraphQL, or perhaps even for a Python, Ruby, .NET or Java web developer who would like a little taste of something new. Read on, my friends…
99designs is the world's global creative platform that makes it easy for clients and designers to work together to create designs they love. Its mission is to champion creativity to create opportunities for people around the world. Founded in 2008, 99designs has grown from a small, online forum into a worldwide community of talented designers that is now the go-to solution for businesses, agencies, and individuals.
Why join now? You'd be joining a high calibre and mature product tech business that's small enough for you to have real impact.
Working in the Connection group your attention will be drawn to the moment both sides of our creator and client market meet, seeking to understand and solve such challenges as equitable work distribution, work recommendations & matching, scaling our product offerings and the marketplace dynamics that underpin the 99designs platform.
Working in the Partners & Products squad you will work in a team that is focused on building capabilities that enable productization of design services for use across 99d, their community, Vistaprint and a growing list of high profile partners that leverage 99designs services.
What is the role?
As a Senior Software Engineer in the Connection group you will be solving critical software design challenges and building new and disruptive capabilities that will have a massive impact on how clients and creators connect with each other on the 99designs platform and beyond.
The two areas of focus in the Product & Partners squad are to revaluate and redesign the product infrastructure at 99designs with the goal of dramatically increasing the number of products we offer, and to expose that capability and others to our partners with the goal of enabling self-service integrations & streamlined partnership acquisition.
This is a role that intersects being a technical leader whilst still being happy to primarily remain on the tools as a full stack software engineer. As a leader within the team, you will be involved in defining what 'good' looks like, leading technical decisions & architecture, assisting with product development, and overall strategic technical decision making.
The techy bits
Our platform consists of a fleet of microservices written in Go, Ruby and PHP with a GraphQL backend-for-frontend aggregation layer and a Typescript/React frontend.
Every team is full stack and looks after an end-to-end, vertical slice of the 99designs product. This means that you own part of the front-end, back-end, storage, and operations - the goal is for teams to be in control of delivering a great end-user experience.
A little bit about you
You have experience architecting, designing, and developing solutions with any of the following languages - TypeScript, JavaScript, PHP or Go, or you're a Python, Ruby, .NET or Java web developer who wants to learn something new.
You are a hands-on, technical leader who thrives on innovation and developing meaningful products. You love building things the right way and making continuous improvements to how they work. Most importantly, you have a positive, people-first mindset and love building teams that foster creativity and collaboration, and you take ownership of everything that comes your way.
Why 99designs?
As we continue to scale, we are committed to building an inclusive and diverse team that reflects the communities in which we operate. We want people to feel like they belong and can bring their whole selves to work. Our aim is to continue to foster a collaborative environment with a keen focus on innovation, growth and ownership. Below are just some of the things we do to support their people:
Career development and learning in whatever way suits you! Think paid R&D days, courses, formal and informal mentoring, conferences… however you learn best 99d has got you covered.
Culture of workplace flexibility and wellness. Study? Parent juggling? Everyone has different needs and the business will support you in the best way we can. Some people work remotely, some with flex start and finish times...the common thread is it's all about your individual needs.
Support for working parents. 18 weeks paid parental leave policy for parents (we don't differentiate between a primary or secondary carer), which can be accessed part time, any way you want it.
Support for the community. In addition to 99nonprofits, 99designs provide one paid volunteer day a year for you to support a charity and the community as you see fit!
99d are also a proud Code Like a Girl internship partner, host of Girl Geek Academy hack days, & maintain popular open source projects, and support a range of other community groups. It's in our DNA.
Just a little bit curious?! Let's have a chat to see if this can be your happy (work) place.