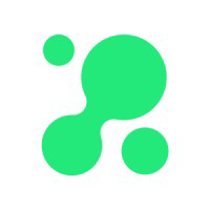 Network and Security Engineer at Provectus Algae
Full-Time, Software, Action St Facility, Queensland
Our mission is to bring sustainable biology to the world.
Provectus uses Precision Photosynthesis® to accelerate nature in a proprietary biomanufacturing platform to produce some of the world's most valuable specialty ingredients, enabling industries in new ways and driving the next wave of agriculture, consumer, and therapeutics products.
Headquartered in the idyllic Noosa, Australia our team has built a viable, scalable, and sustainable product development and biomanufacturing platform. We are now scaling operations, bringing products to global markets, and expanding our product development pipeline to meet the demand from our global customers.
Tl;Dr:
Come and join a business that has a unique business culture, it's all about the culture.

We emphasize a work/life balance and adopt agile principles to make sure our people don't get burnt out.

We aren't trying to compete with FAANG compensation. But outside that bubble, we are competitive.

We have an innovative, inclusive, always-learning and forward-thinking culture.
How to succeed in this Network role @ Provectus….
Document formulation for ISO security certification

Identifying current and emerging technology issues including security trends, vulnerabilities and threats

Strategize vulnerability management for application and business teams

Conducting proactive research to analyse security weaknesses and recommend appropriate strategies

Liaising with vendors to implement security solutions and threat modelling

Installing, configuring and supporting network equipment including routers, proxy servers, switches, WAN accelerators, DNS and DHCP

Procuring network equipment and managing subcontractors involved with network installation

Configuring firewalls, routing and switching to maximise network efficiency and security

Maximising network performance through ongoing monitoring and troubleshooting

Arranging scheduled upgrades and investigating faults in the network.
You'll need to bring energy and agility to the role and can demonstrate….
Expertise across a variety of security products including firewalls, URL filtering, information security and virus protection

The commercial acumen to provide cost accurate security solutions

An enthusiasm for staying up to date with the very latest updates about security threats and solutions

Outstanding communication-skills that go beyond "tech talk" – the ability to translate complex IT matters to those without an IT background

Experience designing, implementing, and supporting network and security solutions in a complex global multi-cloud environment

Previous exposure to Linux and/or Windows Operating Systems, coding languages, and/or Networks
Bonus points for:
A degree or diploma at University or TAFE
Life @ Provectus Algae : 
Working with a highly skilled and motivated team

Influence new technology, leave your global project print

The opportunity to work in a company on the forefront of sustainable products for future generations

A diverse and inclusive workplace
More jobs at Provectus Algae
---