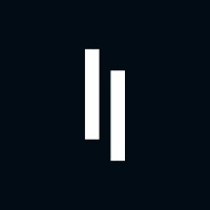 Senior Software Engineer (Learn DDD, CQRS and Event-Sourcing) at Zeller
Engineering - Infrastructure, Full Time, Melbourne (Hybrid)
About Zeller

At Zeller, we're reimagining business banking. We're champions for small to medium sized businesses, challenging the status quo, and eventually, the big banks. 

Why is it exciting to work at Zeller?

We're big believers that 'talent attracts talent'. Our goals are ambitious and exciting, and we need an incredibly skilled team to achieve them. Our team comes from all walks of life, and though we've been apart for such a long time, our culture has remained strong.

We have the vibrant, innovative 'feel' of a start-up, whilst having the pretty cool moniker of being 'Australia's most valuable pre-launch start up'. Ever.

When it comes to your position, you'll be working alongside incredible talent to come up with solutions for unique and often original ideas. The team are champions for each other, and one of our strongest attributes is our team-first mentality.

There are some incredible things on the horizon at Zeller - we can't wait for you to join us.

About The Role
We're a diverse team of talented people building a distributed, cloud-native FinTech platform and we're looking for experienced Senior Software Engineers to join us!

You'll be helping us build and launch the next generation of our business banking products, helping thousands of businesses to manage their cash flow and fuel their growth.

We practise Domain-Driven Design to understand the business and model it accurately. We use CQRS and Event Sourcing to build scalable and secure software. We rely on TDD and CICD to develop, maintain and deploy correct code.

We Aspire To
Develop a deep understanding of the products and how we operate as a company, so we can create accurate models with the right abstractions and hopefully anticipate how they will evolve
Develop and promote best-practice, sharing what we know and learn with each other
Be understanding of and accommodating of things outside of work
Skills and Experience
5+ years building software
Be product-focused. What we do as engineers, enables our customers and colleagues to do their jobs, so caring about the what and why of the things we make is crucial to that
Experience with Domain-Driven Design (DDD), particularly domain modelling and context boundaries. DDD is how we know that we are building what is needed
Test-Driven Design (TDD). Fixing bugs in production is the worst
Proficiency with TypeScript, JavaScript or similar
Clean/Onion/Hexagonal Architecture, or any other way of separating concerns
Tech Stack
TypeScript, Serverless framework and/or Docker
AWS
Lambda, ECS
DynamoDB, DocumentDB, Aurora
EventBridge, SNS, SQS
API Gateway, AppSync
Like the rest of the team, you'll benefit from:

A competitive salary package, including equity from an early stage;
A balanced, progressive and supportive work environment;
Excellent parental leave and other leave entitlements;
Hybrid working arrangements;
Excellent learning and development opportunities;
Plenty of fun and social opportunities - we love to come together as a team, both virtually and in person;
Being part of one of Australia's most exciting 'scale-ups'.