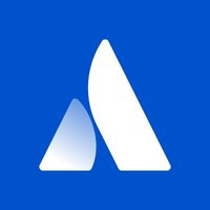 Engineering Manager, Jira Service Management - Cloud at Atlassian
Engineering, Full Time, Sydney, Australia
Working at Atlassian

Atlassian can hire people in any country where we have a legal entity. Assuming you have eligible working rights and a sufficient time zone overlap with your team, you can choose to work remotely or return to an office as they reopen (unless it's necessary for your role to be performed in the office). Interviews and onboarding are conducted virtually, a part of being a distributed-first company.

Atlassian helps teams everywhere change the world. Our products are revolutionizing the software industry and helping teams collaborate and craft the magic that delivers their best work. Think NASA launching the Rover on Mars or Cochlear gifting those born deaf with the ability to hear, your work directly impacts the products they use to advance humanity.

We're looking for an Engineering Manager to lead a team of developers based in the Pacific timezone. You'll be part of our growing Jira Service Management (JSM) team. You'll be directly impacting the customer experience for JSM's more than 30,000 customers, with a focus on our cloud customers. These customers have high demands for security, stability and scalability. There's an opportunity to solve interesting challenges and make a huge impact through the design and implementation of new features and functionalities. You'll also use your analytical skills and work closely with design and product management to influence the direction of the product and plan the steps to get there.

You'll be responsible for building an effective team, empowering them to achieve their goals, and putting those goals into a broader context. Your greatest responsibility will be looking after the individuals reporting to you – mentoring and supporting them in their professional development, unlocking their potential, and challenging them to step outside their comfort zone to grow and excel.

On your first day, we'll expect you to have:
Experience developing a team of developers
Familiarity with agile software development methodologies
Ability to drive technical decisions, innovation, quality, and outcomes
Strong organisation and interpersonal skills
Significant experience with building large scale web software and asset management
Employee performance & growth management
Experience with large scale distributed systems and microservices
Experience with continuous delivery
Our perks & benefits

To support you at work and play, our perks and benefits include ample time off, an annual education budget, paid volunteer days, and so much more.

About Atlassian

The world's best teams work better together with Atlassian. From medicine and space travel, to disaster response and pizza deliveries, Atlassian software products help teams all over the planet. At Atlassian, we're motivated by a common goal: to unleash the potential of every team.

We believe that the unique contributions of all Atlassians drive our success. To ensure that our products and culture continue to incorporate everyone's perspectives and experience, we never discriminate based on race, religion, national origin, gender identity or expression, sexual orientation, age, or marital, veteran, or disability status. All your information will be kept confidential according to EEO guidelines.

To learn more about our culture and hiring process, explore our Candidate Resource Hub.