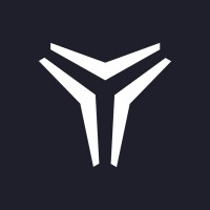 Senior (Level 09) UX/UI Designer for Web Applications at Abyss Solutions
Full-time, Software Engineering, Sydney, New South Wales
Level 09 - UX/UI Designer for Web Applications 

About Abyss
At Abyss, our mission is to create innovative AI and robotics solutions, removing the need to put people at risk in dangerous jobs. From deep sea rovers to our recent Moon to Mars Australian Government grant, and emerging technology in Agriculture, there is no challenge that Abyss will shy away from.
A global team collaborating across Australia, America and Pakistan consist of passionate problem solvers who love working on cutting edge technology, while maintaining focus on environmental impact, safety, and cost. 
You'll get to work on complex challenges with a team of experts in: machine learning, robotics, data processing and software engineering.
The Role
This is a hands-on leadership UX and UI role who can take designs through to implementation in code in collaboration with product management and working closely with customers (internal and external) to deliver amazing software to our clients. This role involves someone with a creative flair, strong opinions on best practices, and backed with a scientific and evidence driven approach to UX and UI design. You will be working closely with our frontend teams, product management and marketing teams to ensure that the visual brand language is built up from first principles.
You'll be working closely with a group of experienced software engineers, machine learning specialists, and robotics experts, to drive an intuitive user experience and delightful user interface that assists users in interacting with and digesting complex data and insights.
About the Job
Work closely with Product Management and customers to design an intuitive user experience

To take ownership for the visual design and brand language of all applications

Work closely with our research and data processing teams to work out the best way to visualise data

Create prototypes, storyboards, and visual mockups to ensure end users are engaged with the design process before development
Contribute heavily to the product roadmap
Skills and Requirements
Proven experience with and passion for UI and UX design

Proven experience with and passion for Data Visualisation

UX storyboarding and UI design

HTML, CSS

Visual Animation

Prototyping, Wireframing

Web design

Visual Communication and brand language

Experience with React web applications
Highly Desirable
JavaScript / Typescript

Self driven, strong initiative, good time management skills

Experience with 3D software

Visualising real-time data

Image/Video visualisation
What's in it for you
We encourage and support continuous learning and career growth, and maintain that upskilling and staying up to date with emerging technologies is expected.

You'll get to work closely with industry leaders working on problems without existing solutions.

Working with a growing company means there's lots of opportunities.

Opportunity to work at or travel between our various office locations.

You'll have the opportunity to transition into other technical specialties within the company.
Location
Abyss offers flexible work arrangements, including remote working.

Abyss Solutions is located in Homebush Business Village in the Inner West of Sydney, 30 minutes from Sydney CBD.
How To Apply
If you have the required skills and are an Australian citizen or permanent resident who is entitled to work in Australia, we would love to hear from you by applying here
More jobs at Abyss Solutions
---