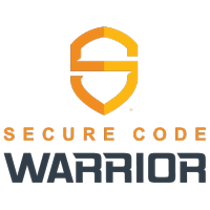 Operations Analyst - Global Cyber Secruity SaaS | Remote at Secure Code Warrior
Operations, Remote, Full-Time, Australia
Secure Code Warrior is the secure coding company.

Secure Code Warrior makes secure coding a positive and engaging experience for developers as they increase their skills. We guide each coder along their own preferred learning pathway so that security-skilled developers become the everyday superheroes of our connected world.
‍
We succeed through a human approach that uncovers the secure developer inside of every coder - helping development teams ship quality code faster, so they can focus on creating amazing, safe software for our world.

Before we get into the details of the role. We want to highlight our employee benefits and how important a healthy work-life balance is to us. Our offering includes but is not limited to:

Global
- Flexible Work Schedule
- Unlimited Paid Time Off
- Equity/Share Options
- Remote/ Optional Hybrid (Office space available in some locations)
- 12 Weeks Gender Neutral Parental Leave

US Employees
- Fully Paid Health, Vision, and Dental for Employees and Dependants
- 401k w/ Match

As the Operations Analyst, you will be responsible for go-to-market team efficiency including marketing, sales and customer success by creating business performance reporting. conducting detailed business analysis, outlining problems, opportunities, solutions for the business. 

This position requires a high-energy, multi-tasking operations professional who can work in a fast-paced start-up environment. You will be reporting to the Senior Operations Analyst based in our Sydney HQ and part of our Revenue Operations function.

Key Responsibilities:
Supporting sales forecasting, planning, and budgeting processes used within the sales organisation
Build, maintain & automate weekly/monthly/quarterly reporting
Contribute to the creation of quarterly board report
Interface with marketing, sales and customer success to provide reporting and insights on business performance to enable performance improvements to take place
Interface with Finance to ensure the accuracy of all revenue reporting and interlock on key metrics and results
Regular analysis of the data within CRM and provide actionable insight for senior management.
Skills required:
At least 3 years experience in Data / Operational or Process Analytics
Competent with spreadsheets and Operational systems
Great verbal and written communication capability
Ability to positively influence across the business, understanding that every team has many focuses
Excellent organisation skills and time management
Proven analytical capability
Experience in working with Salesforce
Why Work at Secure Code Warrior

You're joining us at an exciting stage in our journey, and are key to our future success. You'll have the opportunity to create impact, deliver on your ideas, and use your spark; experience and expertise to help us live long and prosper.
 
Warriors have full flexibility. We appreciate that you'll do your best work when you're rested and energized. With our business operating globally, there's no 9-5 grind at Secure Code Warrior. You're encouraged to work the days, times and in the way that suits your best. We also offer generous leave and work from home options so you can make work work for you.  
 
We're a tight-knit team that values humility, diversity, giving back to the community and to each other. Giving back is key to being a Warrior, and we do what we can to make the world a little bit brighter as we work to make it more secure. 

Diversity. Inclusion. They're more than just words for us. They're the hard-and-fast principles guiding how we build our teams, cultivate leaders and create a company where every single person feels safe and celebrated. We have a global, multicultural following—we want to reflect that inside our walls and ensure people come as they are, we like it that way!

Sound like a good fit? Apply Now


We are a 2022 Circle Back Initiative Employer and commit to responding and providing feedback to every applicant.


Secure Code Warrior is an equal opportunities employer and we proudly celebrate and support diversity. We are committed to creating an inclusive environment for all candidates and employees.
More jobs at Secure Code Warrior
---