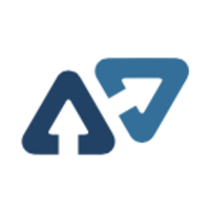 Customer Service Agent (Financial Reconciliation) at Afterpay
Afterpay Customer Service Team, Permanent Full-time, Melbourne
Join a movement in which everyone can win. We started a movement in which everyone can win – shoppers, retailers, society and every person on our team. To play fair, trust people and reward them for doing the right thing. We see and feel the impact of our work as more and more people gain financial freedom and retailers grow across the globe.
Founded five years ago in Sydney, Australia, Afterpay has millions of active customers globally and is offered at the world's best retailers around the world including eBay, The Iconic, Myer, Foot Locker, Adore Beauty, Mac Cosmetics, Kathmandu and many others. Afterpay is on a mission to power an economy in which everyone wins.

Afterpay is completely free for customers who pay on time – helping people spend responsibly without incurring interest, fees or extended debt. Afterpay empowers customers to access the things they want and need, while still allowing them to maintain financial wellness and control, by splitting payments in four, for both online and in-store purchases. Afterpay is deeply committed to delivering positive outcomes for customers. We are focused on supporting our community of shoppers.
We trust in the next generation and share a vision of a more accessible and sustainable world in which people are rewarded for doing the right thing.

The Opportunity
As one of Afterpay's Customer Service Team Members, in our Financial Reconciliation team, you'll be responsible for delivering great service to all of our customers. You will be part of a growing team that works on outcomes for a high volume of customer account queries. We are looking for someone with great communication and written skills that is looking to join a dynamic team!

We are much more than our job descriptions, but here's where you will begin…
- Liaise with internal and external stakeholders in order to ensure timely detection, resolution, and remediation of any payment incidents.
- Field payment-related consumer complaints and queries via phone and email 
- Extract and analyze data breakdowns from internal and external systems to reconcile funds for consumers and merchants
- Ensure the safe collection and retention of personal data in accordance with company policies, such as, bank details, ID documents, etc.

Who are you?
Like us, you'll be deeply committed to delivering positive outcomes for customers and passionate about shaping the future of Afterpay.

- You are able to effectively and quickly form relationships and establish trust, respect, competence and confidence with our customers
- You have previous experience in an inbound call centre environment
- You are a reliable, dependable, helpful and dedicated team member
- You are able to multitask and are enthusiastic about change
- You are a people person and get a kick out of helping customers
- You have good judgement, problem-solving skills and analytical ability
- You follow through, you show up, and make it happen, fast
- Previous experience in a finance based company will be highly regarded.

You like to keep it real with your actions, be brave with your decisions, do the right thing for all our stakeholders and shape the future with excitement.

How we reward you. We are a purpose-led, outperforming organisation and will reward you for your performance. We pride ourselves on fairness and offer a competitive total reward package made up of salary, incentives and benefits.

We have a strong focus on health and wellbeing at Afterpay as we aim to support you to succeed in both your career and personal lives, such as providing employees with a corporate membership to Headspace. We also offer a generous parental leave policy and are proud to support working parents with up to 24 weeks of paid leave.
 
We value diversity and a collaborative and inclusive environment where everyone feels they belong is important to us.

How to Apply: We don't know what the future holds. That's the exciting part; we show up and make it happen. If you're brave, if you're committed to doing the right thing and excited by this opportunity, click apply now!