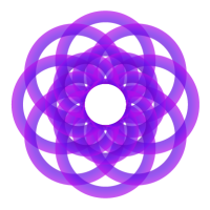 Head of Marketing at Q-CTRL
Marketing, Full-Time / Permanent, Sydney, NSW, Australia or Los Angeles, CA, USA
About Us

Quantum technology is likely to be as transformational in the 21st century as harnessing electricity was in the 19th. Q-CTRL is building a new quantum technology industry by overcoming the fundamental challenge in the field – hardware error and instability.  Simply put, we make quantum technology useful.  We have large-scale efforts in quantum computing and quantum sensing, and through our unique focus on quantum control, we have the ability to go everywhere that quantum goes.

Q-CTRL is a high-growth company that has a deep startup spirit.  We're excited by solving exceptionally difficult challenges and share an ambition to truly shape the emerging quantum technology industry, from our foundational R&D to world-leading product engineering.  We are supported by tier-1 international venture capitalists, including Sequoia Capital, DCVC, Airbus Ventures, InQTel, Sierra Ventures, Squarepeg Capital, Main Sequence Ventures, Horizons Ventures, and Ridgeline Partners, giving us access to the capital that allows us to have a real impact.

Q-CTRL is a World Economic Forum Global Innovator and is a member of the Quantum Economic Development Consortium and the Tech Council of Australia. We are proud to have been selected as one of the Top 10 Most Innovative Tech Companies in Australia by the Australian Financial Review, and our work has been featured in The Economist, Forbes, Wired, Gizmodo, and more.

Q-CTRL is looking for an experienced Head of Marketing to direct and oversee Marketing, reporting to Q-CTRL's Chief Strategy Officer.  

You will have direct responsibility for all of Q-CTRL's Marketing functions. Our ideal candidate has a strong track record of Marketing leadership and work experience in successfully managing a variety of Marketing functions, including: Brand Marketing, Digital Marketing, promotions, and social media, and Events/PR. You will nurture the existing team and grow its capabilities while building and executing a comprehensive Marketing strategy in consultation with various parts of the business. 

We are looking for a proven technology Marketing executive who is focused on helping emerging and fast growing companies like us stand out in a crowded, noisy market. We want you to help us live our Core Values to Be Real, Be Trusted, Be Just, and Be Revered. 

What you will do:

Leadership
- Drive growth in brand awareness and sales through the development of a comprehensive Marketing strategy, in collaboration with CEO, CSO, and Product.
- Take over and manage all of Q-CTRL's Marketing functions.
- Work closely with stakeholders to make critical decisions and priority calls.
- Assist with the recruitment, training, and onboarding of new staff pertinent to supporting the Marketing plan.
- Stand up operational processes including interfaces with other Q-CTRL functions to manage the Marketing team to optimal outcomes.
- Manage, support, and direct a diverse team to produce optimal outcomes for both team growth and company objectives.
- Identify, engage, and manage external providers including agencies, consultants, and freelancers, including contract negotiation and management.

Execution
- Translate high-level strategies into actionable, ambitious, yet attainable plans.
- Analyze and continuously improve campaign performance in order to meet corporate strategic objectives.  Develop, plan, and manage an annual Marketing activity budget.
- Provide input into developing and implementing promotional, lead generation and lead nurturing programs.
- Oversee email Marketing programs and corporate social media presence.
- Support Sales and Product teams in conducting market research and implementing new strategies based on findings.
- Supervise Marketing events and launches.

Your qualifications and behavioral attributes:

Experience
- Proven work experience as a Head of Marketing, Marketing Director or other senior role in Marketing with specific experience managing the key functions of this Q-CTRL role ( Brand Marketing, Digital Marketing, promotions, and social media, and Events/PR).
- Experience at a cloud/ HPC or related software company. Exposure to B2B and B2C.
- Demonstrable experience designing and implementing successful Marketing campaigns. Solid knowledge of SEO, web analytics and digital Marketing techniques.
- Strong leadership communications skills and data driven analytical and project management skills.

Mindset and approach
- Tenacious focus on results to pursue and convert leads, accelerate sales cycles, and expand our brand presence.
- Strategic, not afraid to ask hard questions with ability to make difficult decisions and be able to provide critical input and feedback.
- Exceptional attention to detail and focus on ensuring quality outputs in written, verbal, and visual presentations. 
- Strong management and interpersonal capability, enabling you to motivate and inspire a team, delegate effectively, and manage team performance.
- Comfort operating in ambiguous environments.
- Ability to learn unfamiliar markets, understand how highly technical offerings can be best positioned and differentiated within them, and learn from technical expert colleagues.   
- Exhibit a strong sense of urgency in establishing and executing upon priorities.
- Future-thinking, strategically agile, and creative leadership mindset.  A preference to lead by example to do what is needed.
- Coachable, open, and curious mindset.

Behavior
- Outcome-focused: The Marketing department exists to drive sales, full stop. The Head of Marketing has to be able to guide the department with that in mind.
- Resourceful: Marketing standards and consumer preferences can change very quickly and budgets are not infinite in small companies. The Head of Marketing has to be able to stay in front of changes and deliver results.
- Empathetic: Successful Advertising, Branding, and Marketing all involve putting yourself in the shoes of the customer. Great Marketing heads can understand the needs of a wide variety of personas.
- Practical: Marketing leaders realize that while advertising is a creative discipline, it's also one that exists within the bounds of business. ROI is usually more important than making art.
- Cheerleader: The Head of Marketing has to be not just a brand champion but the brand champion. Their ability to communicate what makes a company's product or service great is a big part of what shapes the Marketing strategies associated with those products or services.
- Data-driven: Marketing Heads don't need to be data scientists, but they do need to understand enough about Marketing analytics to leverage whatever data is available for reporting and strategic planning.
- Big-picture-thinking: A Head may spend some time working on creative projects, but they should always be focused on the end goals of every campaign.

Why Q-CTRL ?

At Q-CTRL, you can make a difference from day one - you won't be just a cog in the machine.  You will find a huge amount of support for your growth as a professional and access to senior leadership in the company and adjacent investment sector.  

You'll join a supportive team of experts who work consistently to deliver on our core value to Be Revered, while living our values to Be Real, Be Trusted and Be Just.  And because Q-CTRL operates offices in Australia, the US, and Europe, you can experience personal adventures through secondments in international teams. 

We offer competitive compensation packages, including the potential for equity share and annual bonuses. We also support flexible working hours and location so you can focus on having as much impact as possible without worrying about rigid schedules.   

 We are looking for people as excited as we are about building the quantum future. Join us! 

To recruitment agencies, we do not accept unsolicited branded profiles and are not responsible for any fees related to unsolicited resumes.