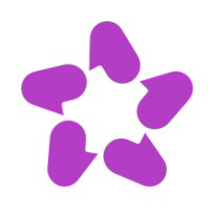 Sr. Software Engineer (PHP, MySQL) at AskNicely
Information Technology and Services, Engineering, Full-time, Auckland, Auckland, New Zealand
AskNicely is a fast growing, funded SaaS startup - built (literally) on customer happiness. Check out our reviews on G2 Crowd. We are seeking diverse applicants for a software developer role. Degrees and formal qualifications are nice to have, but relevant experience is more important.
Helping businesses grow faster by improving their customer experience is our mission and the key to our success. We are moving at a fast pace to deliver the world's most loved Net Promoter Score software to a global market and are looking for an enthusiastic software developer who enjoys being part of the solution for a range of customers.
You'll be familiar with SaaS web apps or mobile apps, know how to talk to customers, and be comfortable prototyping and building production code. We're using PHP, MySQL, Symfony Framework, Vue, Typescript, and we love Macs, Vagrant, Git, and PHPStorm. We have great DevOps practices with full CI/CD. If you haven't used these exact frameworks but have experience in similar tech, please apply.

As a Software Engineer you will be comfortable with writing and modifying code to fix shortcomings and add functionality of our AskNicely app. You should be able to make code clear and understandable, use appropriately third-party tools and libraries and collaborating with other team members.
Benefits
"Purple" benefits including: Nice Days, Professional Development Assistance, and we shout lunch on Thursdays!
Employer match on Kiwi Saver
Paid time off and flexible work environment
If, like us, you put a lot of value in culture, lifestyle and opportunity as well as benefits, you'll like what's on offer here (watch this).
Cultural Pillars
Lot's of people ask about the culture at AskNicely. There are three non-negotiables to what we call "living in the purple":
Be NICE: We believe a great business can be built by nice people that are nice to each other.
Play to WIN: Bring your "A" game. We have high standards but favor speed over perfection.
Love your FEEDBACK: Get feedback to improve your game and give feedback generously to help others improve theirs.
Core Values
We behave as defined by our core values.
SIMPLE: Never complicated, never too smart, we keep it simple. And humble. There are no egos here.
PERSONAL: It's only about people, not software. We are proud to put our personality on display and show character in our software.
CURIOUS: We don't have all the answers. We're seekers of the truth and how we'll evolve over time.
RESPONSIVE: Now is always the best time. We deliver fast results. And we remain hungry for more.
Be You
The core essence of AskNicely is "appreciation". It's what we stand for and a key principle that guides what we do each day. We appreciate different backgrounds, different contributions, different points of view and, most importantly, each other. It's how we win, together. We check our egos at the door and approach our work with curiosity, because we don't have all the answers and we learn fastest together, celebrating our wins along the way.