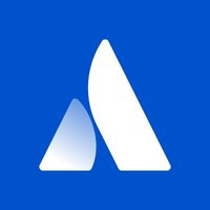 Product Manager - Developer Productivity at Atlassian
Product Management, Full Time, Sydney, Australia
Working at Atlassian

Atlassian can hire people in any country where we have a legal entity. Assuming you have eligible working rights and a sufficient time zone overlap with your team, you can choose to work remotely or return to an office as they reopen (unless it's necessary for your role to be performed in the office). Interviews and onboarding are conducted virtually, a part of being a distributed-first company.

To help our teams work together effectively, this role requires you to be located in the AUS/NZ timezones.
With a sufficient timezone overlap with the team, we're able to hire eligible candidates for this role from any location in Australia and New Zealand. If this sparks your interest, apply today and chat with our friendly Recruitment team.
Your future team
Our Jira Foundation team is comprised of people with backgrounds in SaaS, Microservices, DevOps and Jira. We unlock developer productivity to (scale and build Jira Cloud).We are here to be the highway that will allow developers to deliver their changes to Jira end users by providing the platform and tools to achieve that goal.
We're hiring a Product Manager, reporting to Group Product Manager. You are a Product Manager with a background in building SaaS products, DevOps, APIs and Microservices. Here, you'll be responsible for Jira dev journey from E2E by working with teams focused on each stage of the software delivery lifecycle.

What you'll do
Partner with leadership, Engineering, Program Managers, and Product Managers to align on the solution you'd propose and contribute to key company goal (with visibility to the CEO's team of executives including CPO, COO and CTO).
Set goals that are in alignment with organisational commitment on Developer productivity and drive teams across Jira family towards them with clearly expressed success criteria, metrics and OKRs.
Be responsible for Jira dev journey from E2E by working with teams focused on each stage of the software delivery lifecycle
Develop insights from user feedback to target the best improvements to dev velocity
Communicate actively with stakeholders and leadership. Address CXO level execs when required with support from your hiring manager.
Your background
Proven experience in Product Management managing a SaaS product.Ability to deeply diagnose am ambiguous problem area and lead the teams to clarity rallying them behind a strong vision and clearly crafted goals.
Past knowledge and experience of DevOps and DevOps products (no specific preference of tools here)
Good knowledge of REST APIs and Microservices.
Experience creating and implementing a dev-productivity strategy for a fast-growing product.
Knowledge of industry best practices around dev-ops like Dora https://www.devops-research.com/research.html
Ability to paint a compelling vision to inspire cross-functional teams and senior leaders
Our perks & benefits

To support you at work and play, our perks and benefits include ample time off, an annual education budget, paid volunteer days, and so much more.

About Atlassian

The world's best teams work better together with Atlassian. From medicine and space travel, to disaster response and pizza deliveries, Atlassian software products help teams all over the planet. At Atlassian, we're motivated by a common goal: to unleash the potential of every team.

We believe that the unique contributions of all Atlassians create our success. To ensure that our products and culture continue to incorporate everyone's perspectives and experience, we never discriminate based on race, religion, national origin, gender identity or expression, sexual orientation, age, or marital, veteran, or disability status. All your information will be kept confidential according to EEO guidelines.

To learn more about our culture and hiring process, explore our Candidate Resource Hub.