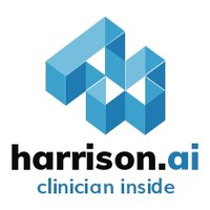 Head of Product - Pathology AI Joint Venture at Harrison AI
Product & User Experience, Full-time, Sydney, Australia
Note: we support remote working for this role to be based anywhere within Australia. #LIremote

Why harrison.ai?

- Do impactful work that matters: we're problem solvers – pioneering clinical AI technologies to help positively impact one million lives per day and expand the capacity of healthcare globally.
- Well funded and networked: we're scaling fast after a total raise of AU$158 million from 2019-2021 - backed by a network of world-class investors including Horizon Ventures, Blackbird Ventures,  Skip Capital, Sonic Healthcare, I-MED Radiology and others.
- Flexible working: we're a flexible, remote-friendly place with all kinds of hybrid, part-time and job-share work options available.
- Competitive salary, plus equity options: we know this isn't everything, but it's still an important consideration. 
- Grow your career with us: we're big believers in lifelong learning. You'll be given a personal learning budget with access to thousands of online courses, as well as the unique opportunity for internal mobility across both harrison.ai and its ventures.
- Stay at the top of your game: work with a supportive, diverse and collaborative team of industry leaders who are passionate about what they do.
- Engaged, vibrant culture: with sponsored team activities, fun social events and access to mental health support programs - your holistic wellbeing is top of mind. Taking time out to celebrate and time out for ourselves is paramount, and our unlimited wellbeing leave is the perfect way to rest and re-charge!


About your role
As the Head of Product you will be working with dynamic development and cross-functional teams, collaborating with Project Management, Clinical, Engineering, and other functions to bring products to life. You are a respected leader and team player with passion and enthusiasm to drive the future direction of our products from concept through to delivery. 

To ensure success in the role, you will be able to demonstrate that you are a self-starter who is a detail-oriented, result-driven individual who works well within a fast-paced team environment. You will be a key driver in creating the vision and product definition for a collaborative development team. Your passion for learning will be demonstrated by your initiative to learn new tools, products & clinical workflows as well as identify opportunities to continually improve current processes. 


What you'll do:
Develop and champion a systematic product discovery and validation process that effectively moves us towards tailored value-props for target customer segmentations;
Define and cultivate our product portfolio vision & strategy. Develop, own and execute a strategy to measure success.
Mentoring other team member in product management best-practices. Fostering a data-driven approach to product definition and feature prioritization.
Build and own product business cases, accountable for ensuring assumptions remain holding true and revising when necessary
Define pricing and competitive positioning for each product in collaboration with the commercial team. Develop product budgets and forecasts.
Communicate roadmaps, priorities, experiments and decisions clearly across a wide spectrum of audiences from internal teams to external stakeholders
Build channels & relationships to access the voice of the customer into product specification whilst balancing the complexities of a highly regulated space
What we're looking for:
Experience leading product management and UX teams
Excellent leadership experience in developing and mentoring staff;
Strong analytical mindset with data-driven and structured approach to decision making;
Excellent interpersonal, verbal and written communication skills with sound negotiating and conflict resolution skills and a demonstrated level of tact and discretion in dealing with a variety of matters.
Nice to have (but not essential):
Significant experience in a similar role within the medical device industry;
Solid understanding of medical device regulations
Technical knowledge and expertise in areas related to AI Health;
Experience in histopathology
Experience as a product manager of AI driven products
About harrison.ai

We're problem solvers, driven by a simple desire to do work that matters. We're constantly evolving ourselves and leveraging the latest technologies to build leading clinical AI solutions with people at the centre of everything we do.

We're here to improve access to quality healthcare globally and positively impact one million lives a day. Our mission is bold and ambitious, and it's one that is shared by our team who shares our values - to imagine more, do it right and make the hard things scale.

To achieve this, at harrison.ai we've brought together an inspiring team of AI/ML scientists, clinicians, engineers (and many more!) who focus on combining the ever-growing computing power of machines, with the best medical expertise, to create comprehensive AI products that can scale medical predictions globally and make a meaningful impact on patient lives.  

Following our early success building an AI algorithm for IVF provider Virtus Health, from 2019 we have grown exponentially to 250 employees worldwide and raised a total of AU$158 million via our Series B in 2021. We have since applied our AI technology to other healthcare domains including radiology, launching our first joint venture annalise.ai in 2019 with Australia's largest medical imaging company, I-MED, where our focus is to create comprehensive AI solutions to help diagnose medical images. In 2021, harrison.ai announced a new partnership with Sonic Healthcare (ASX:SHL), a leader in medical diagnostics, to co-develop and commercialise new clinical AI solutions in pathology.

​Anything is possible at harrison.ai. We're excited by this and by where our innovations will lead - and we're just getting started! 

What's next?
Thank you for considering this opportunity with us. Please apply now to register your interest and we look forward to reviewing your application shortly. 

We are an 'Equal Opportunity Employer' and prohibit discrimination and harassment of any kind: we are committed to the principal of equal employment opportunity for all employees and to nurturing a diverse, inclusive and supportive working environment. We make hiring decisions based on your experience, skills and passion. If you need any reasonable adjustments, accessibility assistance or would like to note which pronouns you use at any stage in the application or interview process, please let us know.