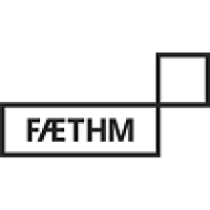 Director (Economic Scenario Modelling) at Faethm
Full-Time Employment, Sales, APAC - Sydney, New South Wales
Faethm helps governments, companies and workers understand the dynamic forces shaping the labour market, from technological disruption to economic shocks such as COVID-19 and climate change, and in turn make data driven decisions to help navigate these changes and upskill or reskill their workforce.  
Recently acquired by Pearson, Faethm will sit at the heart of Pearson's new Workforce Skills division. This acquisition will leverage Faethm's market-leading data, insights, and AI capabilities to power the next generation of Pearson's lifelong learning products focused on meeting the rapidly changing needs of today's workforce and bridging the global skills gap.  As part of this acquisition, we're accelerating our growth plans. Based in Australia (hybrid working) we're looking for an Economic Scenario Modelling Director (APAC), who will lead Faethm's offering across our newly defined product vertical, Economic Scenario Modelling (ESM). We are on a mission to ensure that our customers take a human-centred approach to the future of work, and we want you to drive this evolution. We need a creative and strategic leader who is passionate about extraordinary products that make a difference. 
The Role 
You'll be responsible for driving business outcomes by pitching the ESM product to public and private sector prospects as well as partners across EMEA. You'll work with the internal product team to create, develop and bring a constantly evolving ESM product to market, continuing to shape the product's evolution. As a trusted advisor you will work with your peers to contribute to the overall success, strategy and decision-making for the broader business. 
About You  
A minimum of 5 years' experience working 

with 

public sector

 clients or within a 

private sector 

or

 consultancy firm

 where you have

 

worked

 with public sector clients.

 

A technical background in 

a STEM area

, with 

demonstrated

 education qualification

.

 

Strong technical communication skills with the ability to effectively communicate complex topics to clients and colleagues

.

 

A creative, 

strategic,

 and resilient approach to drive commercial outcomes and

 help

 shape the evolution

 of our 

ESM

 product

.

 

A keen interest in the impact of 

AI

 and technology on human society, with a special focus on human capital, and the impact of automation and AI.

 

Good business empathy, and the ability to form strong relationships with key stakeholders across multiple levels.

 

Experience in, or a willingness to 

participate

 in, publicity initiatives such as public presentations, webinars, podcasts, and other media engagements.

 

Strong project management skills to be able to juggle client pitches

 and 

existing client 

relationships

.

 

Proficiency

 in using technical tools 

such as

 Excel, Tableau and 

BI

 data visualisation, a

lthough 

you may not use them day-to-day, you 

may need to

 guide 

client

s

 or more junior team members

 in their use.

 

 

Familiarity with data structures and code, though you may not use it day-to-day, you are comfortable referencing it in conversation and conceptual understanding.

 

Desirable would be a strong grounding in the conceptual frameworks of financial modelling, but this is not essential

.

 

Eventually, your team will expand, management experience would be preferable

 but 

it's

 not essential

 
While we have identified the initial responsibilities of the role, be prepared for this role to evolve as our products, clients, and analytics continue to grow over time. We're on an exciting journey and are looking for the right person to join us and contribute to our continued success.