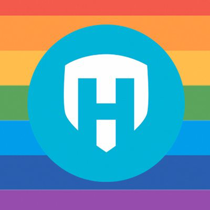 Graduate Product Analyst - Fintech at Employment Hero
Information Technology and Services, Product Management, Full-time, Remote, Sydney, New South Wales, Australia
Employment Hero is one of Australia's fastest-growing tech companies. Our world-class software is the easiest way for small to medium-sized businesses to manage HR, payroll, employee engagement, and benefits. Having expanded globally in late 2020 we will continue to grow rapidly in 2021 and beyond.

We believe in distributed employment and take a 'Remote First' approach with our team. We don't mind if you live in Broome, Bendigo or Bondi, if you've got the skills for the role and the passion for our mission then we want to hear from you!
We're on the lookout for a Graduate Product Analyst to complement our existing team, and drive our evolving Benefits & Payments product strategy. This role will see you join the eBenefits and Fintech Product team, where you will play a key role across our Fintech offering, platform discounts, and partner integrations. You will join a team consisting of Designers, Engineers and Product experts; and the team you'll be joining is smart and ambitious!
Employment Hero celebrates diverse perspectives and experiences, we invite people of all backgrounds and identities to apply for this position.
Responsibilities
Assist Product Owners and Product Managers with delivery of the product roadmap
Translate product vision into business requirements and product development artefacts for developers to consume
Perform quality assurance on developed user stories, including functional testing, user acceptance testing, and design
Balance business goals and customer desirability with what can feasibly be delivered (technically and within available time and budget)
Represent the customer in decision-making prioritisation meetings during all stages of the product lifecycle
Innovate with our UI and UX team to create solutions for problems with the use of wireframes, user stories and acceptance tests
Assist Product Designers with customer and market research, planning and synthesis
Collaborate with our Professional Services and Support teams to create seamless service delivery plans for existing customers, while tending to support tickets as the SME
Communicate updates on changes and decisions to product managers and leadership to ensure project delivery is on track, effective and impactful
Assist Product Owners and Product Managers during prioritisation sessions
Identify, filter and prioritise customer complaints and feedback
Concisely explain ideas, issues or project status to key stakeholders and the wider organisation at an appropriate level of business or technical detail
Requirements
Undergraduate degree in a relevant field (Business, Computer Science, Engineering, or Design)
Exposure to product development processes
Exposure to human-centred design or design thinking

Able to write well-defined specifications to clearly communicate expected product outcomes

Hungry, creative, enthusiastic, and data-driven with a diverse skill set
Able to thrive in an environment of fast growth and ambiguity

Ability to work autonomously with minimal supervision
Strong communication and customer empathy skills
Excellent time management, decision making and problem-solving skills
Self motivated with a desire to jump right into problems at a rapidly growing company
Passionate about data, design, and product management
Benefits
Self, health, wealth and happiness programs
Remote-first and flexible working arrangements
Our Sydney office is dog friendly and remains open for team meetings, collaboration days and those who need a day away from their home office (we are a COVID-safe workspace for those who choose to use it!)
A generous budget to spend on setting up your home office (if you need a desk, chair, screen? You name it!)
We set you up for success with the latest and greatest hardware, tools and tech
Continuing education / post-graduate assistance program
Virtual yoga classes
Weekly virtual happy-hour and social events to get to know your new colleagues
Quarterly & yearly team celebrations
Access to the EH Employee Benefits Program and Hero Rewards Shop, of course!Employee Share Option Program: be an owner of Employment Hero!
Why Join Employment Hero?
* LinkedIn Top 25 Startups 2021, ranked #2 in Australia
* The Australian Top 100 Innovators List 2021
* Raised $140M Series E round led by Insight Partners July 2021
* Raised $45M Series D round led by Seek 2021
* Deloitte Technology Fast 50 2020, ranked #42 in Australia
* LinkedIn Top 10 Startups 2020
* Raised $22M Series C Round led by Seek July 2019
* Raised $8 mill series B round led by Seek and OneVentures
* Deloitte Technology Fast 50 2019, ranked #20 in Australia
* GetApp Category Leader Q1 2019
* Deloitte Technology Fast 50 2018, ranked #12 in Australia
* HRD Gold Medalist - Human Capital Management Systems 2018
* HRD Gold Medalist - Rewards and Recognition Service Provider 2018
* HRD Rewards and Recognition Employer of Choice 2018
* LinkedIn Top 25 Startups 2018
* EY Entrepreneur of the Year National Finalist 2018
* Dynamic Business Top 10 Entrepreneurs, our CEO Ben Thompson ranked #2
* BRW Most Innovative Companies 2015
* Anthill Smart 100 List 2015
* Startup Daily Top 50 Emerging Leaders 2015
* HRD Employer of Choice Award 2015
* Aon Hewitt Best Employers 2013
**When applying for this position, please fill out all of the application questions, thank you**
More jobs at Employment Hero
---