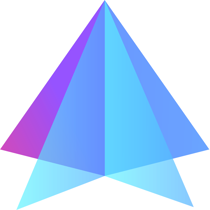 Senior C# Software Engineer at Startup Galaxy
Financial Services, Engineering, Full-time, Melbourne, Victoria, Australia
About us
Startup Galaxy is a fast-growing fintech company based in Melbourne that provides tools and infrastructure to support the Startup ecosystem. Our investment platform automates all back of house operations and deal administration for Angel groups, Syndicates, Venture funds and Founders by providing a single tool-suite that has all the functionality and information they need.
Startup Galaxy is radically transforming how Investors access, allocate and manage capital across the early-stage technology sector. We've created a new fit-for-purpose solution that removes the costs and inefficiencies that founders, individual investors, and fund managers face when fundraising and managing capital.


Who we are looking for
We are seeking a Senior C# .NET Software Engineer with extensive experience in building web-based applications to work closely with the technical co-founder Andrew to architect, build and ship improvements to the Startup Galaxy investment platform.
Contributions include:
Technical discussions on development tasks
Implementing new features, fixing bugs, making improvements
Demonstrating technical leadership through code reviews, discussions, unit testing, architecture reviews, working with other team members and in isolation


The team
You will be reporting to Andrew Armstrong, Startup Galaxy's co-founder and CTO.
Andrew is an experienced product entrepreneur with strong technical skills, having conceptualised, built and launched desktop, web and mobile apps for over 15 years.
Andrew previously co-founded Omny Studio as CTO (https://omnystudio.com), an enterprise podcast management platform that was acquired in 2019 (read more at Andrew's blog, https://andrewda.com/blog/omny-studio-acquired/), and has authored a popular VSCode marketplace extension with over 120,000 users (https://marketplace.visualstudio.com/items?itemName=phplasma.csv-to-table).
Andrew is joined by Edward Hooper (CEO) and Stuart Fox (COO).
Requirements
You have
Senior level experience with strong technical leadership building C# MVC web based applications and have been writing code continuously for years
Self-motivated with a continuous improvement mindset with minimal supervision
Mentioning the word pineapple in the job application e-mail
Experience with best practices in software development, including unit testing, code reviews, security awareness and testing, code refactoring, sufficient comments, documentation
Security awareness and focus during software development
Excellent written and verbal communication skills
Nice to have:
Experience working in a software-focused company or technical start-up
You've shipped products end-to-end, whether at a company or your own projects
Experience with VueJs, microservices architecture/Docker


You will
Spend the majority of time writing code in C# .NET Core/.NET6+ and front-end pages (Razor, some VueJs) contributing to the Startup Galaxy platform
Work closely with the technical co-founder to triage technical ideas and challenges
Be proactive in identifying improvements and contributing to the technical roadmap
Be self-directed and able to work independently as well as collaboratively
Scope and gather requirements of tasks when needed
Have an interest in many areas of software development (infrastructure, CI/CD, DevOps, security, testing, …)


Tech stack
C# .NET Core / .NET 6 running on Amazon ECS Linux
Razor, VueJs, TypeScript
PostgreSql RDS, Amazon S3, Amazon ECS Linux, Redis
Additional services using Docker
Continuous deployment using CI/CD
GitHub for code management
Extensive test suite


What success looks like
In the first week, you will have shipped changes to production, and began to learn about how the platform and product works, our vision, and met the team. In the first month, you will work closely with Andrew to understand development priorities, platform architecture, implement features, make improvements, suggest changes, and fix bugs.
In the next few months, you will become more comfortable working in isolation on tasks with less supervision, develop a deeper understanding of the technical and product roadmap, demonstrate technical leadership through reliable code, ownership over tasks, and contributing to team discussions.
Benefits
Not only will you have the chance to be a member of an early-stage startup working alongside founders who have "done this before", but we also offer
Hybrid work from home/office
Flexible hours
Stock option plan
As an early member of the core team, you will have the ability to participate in the company's employee share option plan and share in the financial rewards of a rapidly growing business getting in on the ground level.
Due to the nature of our business, we will need you to complete a police background check (at our expense) as part of the application process if successful.
This role is preferably based in Melbourne, Australia, but we are open to a remote candidate based within Australia.
More jobs at Startup Galaxy
---
Financial Services, Legal, Full-time
Melbourne, Victoria, Australia
melbourne
finance
legal
full-time