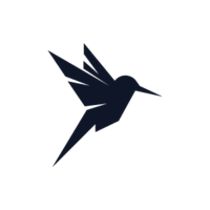 Senior Customer Success Manager (Senior Product Consultant) at Atticus
Computer Software, Information Technology, Full-time, Remote, Melbourne, Victoria, Australia
Are you a product manager who really cares about solving user problems and wishes you could work with users more often? A CSM looking for more of a challenge, with direct input into product development? Or a lawyer or regulatory professional looking for a career change into tech?
A blend of product manager and customer success manager, Atticus Product Consultants are the conduit between our users and our product, ensuring product features are built and adopted which successfully solve our users' problems. Come and take an early place in our close-knit team as we build great tools to solve real pain for our customers, helping them bring more truth to the world of business.
Atticus is a bootstrapped, profitable, Melbourne-based technology startup. As a product, our tool is genuinely loved by users because we save them a lot of pain in high pressure, high stakes work. Atticus frees up painful busywork and allows people to focus on the substance of their work, making for a more trustworthy, accurate world. As a business, we're defining the world standard for document verification, growing fast, and expanding internationally. We have a lean, world class team, prioritise great work life balance, and take pride in our craft.
Role
As members of our product team, Atticus Product Consultants work directly with customers and developers to ensure that our product is as good as it can be for our users. We're still a small team, so there's a broad remit, and we're dynamic enough to tailor the role for your experience and talents, so there's the opportunity to really make the role your own. Senior Product consultants provide leadership in successfully incorporating customer perspectives into our product, and help us grow and develop the team.
Here are some things you might've done if you had been here this month:
Onboarded a new corporate customer with a 30-min workshop for 6 of their team, working with their administrator to get the project started on the right foot.
Written your learnings from that workshop into user stories in the product backlog.
Held a follow-up discussion with that customer's Atticus administrator and GM of Investor Relations about best practice verification processes we see happening in the industry.
Joined the fortnightly product sprint plannings & wrap-ups.
Helped the devs test new product features in our staging environment.
Lined up 2 or 3 customers to be early testers of another feature you've already tested and is behind feature flags before wider rollout.
Updated our online documentation to cover the upcoming new feature.
Made one trainee lawyer very happy by showing them how Atticus "just works" for that really specific problem they were having while trying to meet a crazy deadline.
Noticed 2 customers are coming up to the end of their subscription period, checked our data to see how their usage is going, and coordinated with our growth team to arrange a subscription review.
Subsequently sketched out a plan for how we can do a better job than just "noticing" when customers are coming up to the end of their subscription, and suggested it to leadership.
Brainstormed with the co-founders and CEO about the best metrics to track product success across our user base.
Brainstormed with the Head of Growth about new market opportunities you've discussed with our users that Atticus could totally solve.
Responded to one or two intercom inquiries per day, then tweaked our answer bot to better respond to those types of questions.
This role will report to the Head of Product and does not currently have any direct reports, although management is within scope as the team scales.
About you
We want creative, curious, and self-driven people who are interested in building something of lasting value. We think people who meet this description will have very different resumes, and we believe you'll be a fast learner, so if you've got the following qualities, then please get in touch:
Creative and flexible. We're a small team doing things nobody has done before, so you'll want to be excited about tackling unknown problems and pitching in to help even when you don't quite feel like you know exactly what you're doing.
Natural communicator. Communication is a first class skill, particularly in a remote world, so we take this seriously. More than just good spelling and grammar, you're great at building relationships and getting things done with others, whether it's through Slack, Zoom, or in person.
Measure twice, cut once. We believe that long term, true velocity and agility comes from putting in enough planning that you can move fast without breaking things. "Slow is smooth, and smooth is fast."
Bias toward action. Generally, when in doubt, you give something a try and see if it works. Yes, doing the right thing is best, but doing the wrong thing is generally better than doing nothing at all.
Outcome-focused. You don't confuse a great slide deck for genuine user outcomes. You're able to separate the process from the outcome, and if you're blocked on the process you were expecting to take, you try other ways of getting that outcome.
That said, if you've done any of the following, then definitely get in touch!
Customer success experience. You've worked in a customer success program focussed on the adoption of new technologies or CX.
Industry knowledge in corporate law and/or corporate governance. You've got a law degree, worked as a lawyer, or in investor relations, corporate affairs, finance, or governance of a listed company, fund, or REIT.
High growth environment. You've worked in a scale-up that's grown fast and scaled processes.
Led a team. You've had experience in hiring, training, and mentoring junior team members, crafting roles, and setting targets.
We think people who would be great at this role are likely to be humble. If you find this opportunity exciting, but aren't quite sure whether you're qualified or your experience is relevant, we encourage you to apply. After all, how else will you find out?
Benefits
We value open-minded, open-hearted teams who reflect different experiences and perspectives. Most importantly, we enjoy doing great work together, and we're looking for candidates who value this too.
We are a very flexible workplace, although not completely asynchronous nor totally distributed. We're about 50/50 split between being Melbourne-based and fully remote. Those of us in Melbourne work from our Collingwood office anywhere from 1-5 days a week, depending on what's happening. If you're fully remote, we'll fly you to Melbourne for a week or two when you start and then probably a few times a year ongoing (honestly, we're still determining exactly what works here).
We care about output over hours. Most of us work roughly 9-5, but some of us shift later in the day or work from different time zones. Every couple of weeks we'll work late to help a user in the UK or to fix up a bug that's been causing us headaches, but we'll start late the next morning if we do. All of us make time every day to walk the dog, do the school run, or go for a surf — and we turn off Slack after hours.
We pride ourselves on being able to offer great packages for great people. Some of the more tangible benefits include:
Generous remuneration:

Base salary of $120,000-$140,000 plus super, depending on your experience and skills.
Every offer includes equity on top of base salary — it's important to us that our people align with and share in the success of the business.

Generous benefits:

Five weeks of annual leave (a whole extra week than usual).
16 weeks of paid parental leave for both primary and secondary carers (4 months of paid mat/pat leave).
$2000 home office budget on commencement to buy a good monitor, chair, or other equipment you need (in addition to a supplied new MacBook Pro or MacBook Air).
More jobs at Atticus
---
Computer Software, Business Development, Full-time
Victoria, Australia
sales
full-time
Computer Software, Engineering, Full-time, Remote
Melbourne, Victoria, Australia
melbourne
remote
engineering
full-time