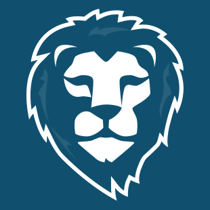 Financial Services, Sales, Full-time, Surry Hills, New South Wales, Australia
Valiant has a critical mission of helping thousands of small to medium sized business owners find the best finance solution for their business. Valiant is driven by its people. Diversity, skills, and passion are the foundation of what we deliver to our customers - where employees are dedicated to achieving stellar results and exceeding customer expectations. Our values of:
The Customer Acquisition team directly supports the Operations Team and the (re)-engagement of customer to understand their finance enquiries and whether Valiant can help.
The CAT team is a rapid response, in and outbound and inbound phone-based sales team in a fast-pace contact centre environment.
It is the first touch point for our customers, acting as a trusted advisor to help the team quickly identify which customers we can assist currently vs ones we can't. After the first conversation, they also follow up on previous customers we couldn't help with funding previously to see if there is an opportunity to help them now.
Requirements
Daily responsibilities Include:
Making outbound and some inbound calls in a high-volume contact centre environment, effectively selling Valiant's value propositions whilst checking our minimum requirements to qualify customers
Making sure daily schedules are followed so the team is effectively managing customer enquiries and inbound phone calls
Maintaining excellent call and data hygiene (including capturing customer information on our CRM)
Building rapport, setting expectations, and transferring customers we can support to our Product Specialist team
Building and maintaining internal and external relationships with Product Specialists, Business Development Managers, Referral Partners, and other key stakeholders
Contributing regularly to the development of new and improved processes within the team to create a world class customer experience
Qualifications, experience & skills
Native English speaker
Clearly able to demonstrate ability to influence customer decisioning and control the conversation over the phone, with understanding of the selling process
Motivation and drive to hit monthly targets and achieve bonuses
Ability to take on and implement feedback rapidly on your sales technique and processes
Ability to pick up new systems and tools quickly (e.g., learning how to use Salesforce)
Preferred:
Previous customer service experience whether it be in person or office based
1+ years of sales experience in a contact centre environment preferred but not required
Working knowledge of commercial finance, including business loans or credit cards preferred
Competencies & personal attributes
Customer focused with natural ability to have meaningful conversations
Good-level of verbal reasoning skills and commercial acumen
Good multi- tasker with strong attention to detail
Ability to perform under pressure and achieve monthly targets
Results orientated and team player with high drive to succeed
Reliable, trustworthy, and strong drive for excellence.
All Valiant employees are expected to demonstrate behaviours that support Valiant's culture, values, and code of conduct. Compliance with the relevant legislation including

Benefits

This role will also give you the opportunity to learn about how a FinTech works and be exposed to the different roles in the business. Valiant is fast growing and is keen to support you on your career development. Being in the CAT team will open doors for you to move into other parts of the business (e.g., Account Manager, Product Specialist, Operations analytics roles).

Benefits
Pet-friendly office, bring your furry friend to work!
Flexibility: Potential to work-from-home based on your performance
Potential to access our traineeship and sponsorship programs if you meet requirements
Opportunities to earn commissions on top of your base salary (up to 85k OTE!)
Weekly Friday drinks and monthly events
Take your career to the next level with continual learning and development
Inclusive, passionate, and supportive team. Innovation thrives on diversity and so do we
Fun, open plan office space located in the heart of Surry Hills, steps away from cafes and restaurants
Employee Assistance Program - Counselling
More jobs at Valiant Finance
---