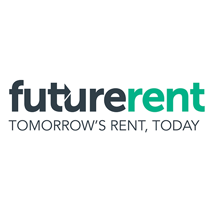 Content Marketing Manager at Future Rent
Financial Services, Marketing, Full-time, Sydney, New South Wales, Australia
About us
Futurerent is a fast-growing fintech startup based in Sydney that gives property investors their rent in advance — the simplest and fastest way to access up to $100,000.
There is A$48bn p.a. in residential rent in Australia stuck in monthly rent cycles. We're helping the 2.2 million Australian property investors unlock their rent in advance, to finance renovations, property purchases and a range of other investments.

Futurerent is entering the scaleup stage of its journey to radically transform how property investors collect rent and access the money they need to grow their wealth. Until now, most property investors have refinanced their entire loan when they only need a small amount, which is slow, painful and expensive. The banks make borrowing $50,000 as painful as borrowing $500,000. Futurerent has created a new fit-for-purpose financing solution for property investors which unlocks the money they need, without borrowing more money from the bank.
There has been a lot of buzz about Futurerent in the AFR, Savings.com.au, Real Estate Business and Australian Property Investor Magazine.
Who we are looking for
We are looking for an experienced and energetic Content Marketing Manager to join our team. You will spearhead the planning, development and implementation of a dynamic and omnichannel content strategy.
This is a crucial addition to the leadership team as we start to scale up. As such, you will take a hands-on role and go deep and wide in all aspects of our content, comms and marketing. You will have the opportunity to materially shape the future of a game-changing category creator.
You'll work with a passionate team in a fast-growing environment. This role will require a mix of start-up hustle and high-quality journalism. As we are a fast-growing business this leader will have a holistic view of the market, the end reader, and will understand the business deeply to set the right long term strategy.
Requirements
You have
4-8 years of experience producing channel-specific content (blogs/articles, website, Facebook, LinkedIn, decks, email newsletters, sales collateral etc.)
Expertise or genuine interest in real estate and/or property investment
A background in journalism and/or content marketing
A solid understanding of SEO
Experience producing smart & compelling content according to lifecycle stage
Past experience building audiences either online or offline
Good time-management skills, ability to multi-task, critical-thinker and problem-solver
Strong interpersonal and communication skills
Clear, concise, and polished communication skills
Experience in a successful startup is a plus
You will
Own content creation. You'll spearhead the planning, development and implementation of a dynamic, omnichannel content strategy.
Deliver a steady stream of content. You'll manage the creation and production of all marketing, sales and company content, in close collaboration with the Head of Marketing. This includes:

Website (www.futurerent.com.au)
Ads
Social posts
Email newsletters
Sales decks
Partner collateral
Client proposals
Media PR pitches

Understand the sales cycle and craft content for each stage. This includes exciting new initiatives to drive lead gen, including high impact print ads, TVCs and media-supported video content, as well as powerful nurture content like video testimonials, case studies and media coverage to build trust and understanding.
Tell incredible stories. You'll connect with our clients and our audience to explore their fascinating stories. You'll develop storytelling opportunities in the form of video and written testimonials, and generate new storytelling ideas.
Measure results to level up. We'd expect you to keep an eye on the impact of your content and continually raise the bar with fresh ideas and optimisation opportunities. You'll bring an SEO and data-backed mindset to ensure we are filling a content gap, capturing more traffic, and using the language of our audience.
Monitor trends and industry news. Futurerent is an expert on all things relating to property investment, and we must ensure that we provide breaking and relevant information to our audience in the most digestible format.
What success looks like
In the first month, you will form a deep understanding of the engagement and deal flow generated by past content, as well as the content used by banks and personal loan providers (our indirect competitors), to establish hypotheses of what content will drive awareness, nurture and conversions.
You will research our clients, our audience and the industry, tapping into the mindset of residential property investors to understand what types of content will help them unlock their wealth-creation goals. This will shape your first version of your content plan.
At the same time, you will be continuing to produce content that is important to the ongoing running of our company: sales decks, website copy updates, email newsletters, media pitches etc.
In the next few months you will develop a detailed editorial calendar, implement SEO-driven practices, and improve our ability to engage and convert leads through elevated comms. Your goal is noise and growth; more property investors hearing about us, being excited and inspired by us, and successfully converting into leads and clients. You will be shaping the mindset, as well as providing the mouthpiece for the industry's most seamless access to funding, for property investors around Australia.
The team
You will be reporting to the Head of Marketing, Lawrence Nathan. Lawrence is an award-winning marketer with over 9 years' of corporate and startup experience in NYC and Sydney. Lawrence has worked for Westfield, Alibaba, and most recently as Head of Marketing at proptech startup Obligo, recent recipient of the award for most promising Israeli-founded startup in lending and financing. Lawrence is a T-shaped marketer, with deep expertise in growth strategies, lead acquisition, and converting leads into loyal clients.
We are a tight-knit team of specialists with deep experience in property, finance, marketing, communications and technology. We thrive on first principles and are always coming back to the 'why' to drive innovation and optimisation, while relentlessly iterating and executing. We believe that by leveraging each other's core competencies and combining our unique insights and skills we are building a world-class business that will have a meaningful impact on the wealth creation possibilities for thousands of everyday Australian families.

You will find that your fellow Futurerent colleagues are superstar performers and team players with a growth mindset who love building an innovative business and value transparency, simplicity and relationships. As a key member of the core team, we want you to feel empowered and for Futurerent to be a meaningful part of your own wealth creation journey. We are open to relocating a candidate to Sydney.
We believe that diversity is critical to our success. We will not discriminate on the basis of race, religion, national origin, gender identity or expression, sexual orientation, age, or marital, veteran, or disability status.
Benefits
Hybrid work from home / office
Flexible hours
Stock option plan
Beautiful office in Sydney CBD
Free Friday lunches
More jobs at Future Rent
---
Information Technology and Services, Product Management, Full-time
Sydney, New South Wales, Australia
sydney
design
product
full-time
Information Technology and Services, Sales, Full-time
Sydney, New South Wales, Australia
sydney
sales
full-time