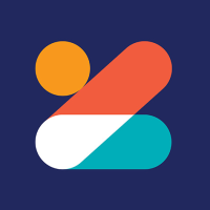 Senior Engineering Manager, Quality Engineering at Zip Co
Engineering, Full-Time, Sydney or Melbourne
Before we dive into the role, let's talk about flexibility. Our Zipsters can choose where and when they work by taking full advantage of our hybrid-work environment. So whether you're mostly remote, mostly in the office or a mix of the two, you'll be empowered to do whatever brings out your best.

About us

We are Zip, a global Buy Now, Pay Later company providing fair and seamless solutions that simplify how millions of people pay. Our journey began in Australia, has taken us to 13 countries (so far) - and we're just getting started.

We exist to create a world where people can live fearlessly today, knowing they're in control of tomorrow. Focused on product innovation that puts people at the centre, we put the financial well-being of our customers and merchant partners at the heart of everything that we do.

The role

As a Senior Engineering Manager in our Quality Engineering Team, you will lead a high-performing team of quality engineers who will sit across various squad at Zip.

You will have a solid automation testing background, and have experience helping business improve quality engineering at various stages of the development lifecycle.

To be successful in this role you see the vision and plan for the future by helping define the team's roadmap and create project plans to deliver against that roadmap.

Whilst the 8-10 Quality Engineers will report into their squad engineering manager, they will have a dotted line into you, and you will play a key part in their development and performance reviews.

You will also:
Work across engineering to inject testing earlier into the software development process
Drive adoption of best practices in code health, testing, testability and maintainability (clean code, test pyramid)
Promote continuous development and improvement within your team and broader engineering organisation
Drive improvements to test framework architecture and test coverage
Develop and support the engineering squad
Help grow the team
Be a catalyst to promote 'Quality First' mindset throughout the cross-functional organisation
To help us level up, you'll bring:
Passion for people management and growth
Ability to coach and bring the best out of others
Technical excellence across design principles and code quality
Strong experience with UI & API test automation tools, particularly in the .NET, JVM or V8 stack
Experience with Continuous Integration systems (e.g., Jenkins, Travis, GitLab)
Focus on operational maturity and effective delivery
Ability to balance outcomes for customers, the team and the business
Flexibility, an open mind, curiosity and passion for learning
Curiosity in understanding payment problems in various industries where people spend every day
We're proud to be a values-led business. They guide us in everything we do - how we work together and create game-changing experiences for our customers and fellow Zipsters.

If you only meet some of the requirements for this role, that's okay. We value a diverse range of backgrounds and ideas and believe this is fundamental for our future success. So, if you have the curiosity to learn and the willingness to teach what you know, we'd love to hear from you.

We pride ourselves on creating an inclusive workplace that provides equal opportunities to all persons regardless of their age, cultural background, sexual orientation, gender identity and expression, disability, veteran status, or anything else.

What's in it for you?

We offer a variety of perks and benefits to support you at both work and home. Here's a taste of what you can expect!

●     Flexible working culture
●     Share incentive programs
●     Generous paid parental leave
●     Leading family support policies
●     Paid birthday and volunteering leave
●     Mental health and wellbeing program
●     Virtual yoga and meditation classes
●     Epic office with a casual dress code
●     Fun team with high-growth hustle
●     Remote working allowance
●     Heaps of social events

Join us on our mission to be the first payment choice, everywhere and every day.