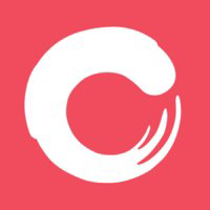 VP of Product - Connected Platform & Data at Culture Amp
Product, Melbourne or Anywhere in Australia
Join us on our mission to make a better world of work.
Culture Amp revolutionizes how over 25 million employees across 6,000 companies create a better world of work. As the global platform leader for employee experience, Culture Amp empowers companies of all sizes and industries to transform employee engagement, develop high performing teams, and retain talent via cutting-edge research, powerful technology, and the largest employee dataset in the world. The most innovative companies across the globe, such as Salesforce, Unilever, PwC, KIND, SoulCycle, and BigCommerce depend on Culture Amp every day.
Culture Amp is backed by 10 years of innovation, leading capital venture funds, and offices in the U.S, U.K, Germany and Australia. Culture Amp is recognized as one of the world's top private cloud companies by Forbes and one of the most innovative workplace companies by Fast Company.
Learn more about how Culture Amp can help you create a better world of work at cultureamp.com.

We have a remote-first culture and this position can be based anywhere from Australia or New Zealand. This role can be fully remote or a hybrid if you are in Melbourne. We encourage you to work in the way that best suits you.
Location: Australia or New Zealand
Purpose - how this role supports our mission
Our mission is to create a better world of work for more than 100m people. To achieve this, our product vision rests on a couple of key ideas that form the purpose for this role:
That our employee experience platform is stronger when connected than as a series of separate products; and
That to really help workplaces be better, change must come from every person within, like a grassroots movement of better behaviour, and better culture.
The VP of Product, Connected Platform & Data is key to bringing our mission to life by handling the experiences, services and data offerings that measure, power and connect our products together as a platform, and provide sticky user experiences to support people to improve workplaces around the globe.
How you'll spend your time
This spot in our passionate team will appeal to people who love diversity in their day: for example, like to step back and look at the big picture and how things fit together, are excited about making data-informed calls and measurement of progress, might geek out on things like how natural language processing can game-change some of our offerings, and are at heart highly user and customer-centric.
This is a wide-wingspan kind of gig, where you'll spend time considering our full range of products so you and the team can:
Create experiences that help bring our products together in more valuable ways, from the simplicity of navigation all the way through to sophisticated interactions passing data and insight back and forth.
Plan the shared services that best support our growth and scale in support of your internal customers - our other product teams - covering a range of capabilities such as permissions, localisation or employee demographic data that each product needs to maximise value and insight for customers.
Provide measurement to understand our progress, and shape better choices about where we head.
Enrich our products, increase the linkages between and create new value with smarter use of our amazing data-set.
Execution counts for a lot. Spending time with teams, guiding their direction and impact, and helping remove roadblocks and create momentum are all in a day's work. We're growing fast, so there's a lot of learning on the fly and helping create new ways of working as part of this role.
How a person mentors and shows up is just as valuable to us as what they create/make. Bringing your whole and best self to work matters, to mentor your team to do the same. Growing careers, supporting the calls the team make, and helping set people up to succeed are things you'll love to spend time on and value doing well.
Some of the experiences we'd love you to bring to the table (if you have some, let's talk!)
Plenty of time spent learning the craft of product, ideally with more than 15 years experience and a bunch of those years spent mentoring other product managers
Diversity of product experiences from a range of places, perhaps some of that in fast-growth B2B or B2C SaaS companies during the scale-up phase
A technical background of some flavour - either a past life as an engineer, or product roles that were highly technical in nature where you learned the trade
Some thoughts about the tools, processes and ways of working that help teams to be set up well to build impactful software products
A change-maker mindset: where in other roles you've naturally sought out ways to uplift teams and create greater impact for customers
Empathy-led people coaching skills, including to lead multiple teams of teams
A fascination (and an amazing bonus: domain experience) with the world of people and culture, and what it takes to help make better workplaces
Comfort with the different elements of what it takes to lead - strategic, empathetic, able to work through others, motivate - and care for continuously improving, too
We seek passion, not perfection. We love a risk or two, and to fail happily. And we are so excited by people who share our passion for making workplaces better, together.
If this caught your interest, please do reach out. We'd love to chat.
We believe that inclusive businesses are better, not just for "company results", but for the world. We have a strong commitment to Anti-Racism, and endeavour to lead by example. Every step we make as a business towards anti-racism is another step we can take to support our customers in making a better world (of work). You can see our current commitments to Anti-Racism here.
We ensure you have the tools you need to thrive both in and out of work:
MacBooks for you to do your best work
Share Options - it's important to us that everyone is an owner and can share in our success
Excellent parental leave and in work support programme, - for those families to be
Flexible working schedule - where we can, let's make work, work for you
Fun and inclusive digital, and (in the future) in-person events
Most importantly, an opportunity to really make a difference in people's lives.
Please keep reading...
Research shows that candidates from underrepresented backgrounds often don't apply for roles if they don't meet all the criteria – unlike majority candidates meeting significantly fewer requirements.
We strongly encourage you to apply if you're interested: we'd love to know how you can amplify our team with your unique experience!

#LI-REMOTE