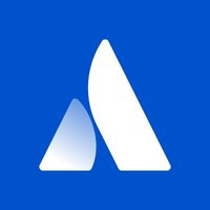 Head of Enterprise Solution Advocates at Atlassian
Analytics & Data Science, Full Time, Sydney, Australia
Working at Atlassian

Atlassian can hire people in any country where we have a legal entity. Assuming you have eligible working rights and a sufficient time zone overlap with your team, you can choose to work remotely or return to an office as they reopen (unless it's necessary for your role to be performed in the office). Interviews and onboarding are conducted virtually, a part of being a distributed-first company.

With a sufficient timezone overlap with the team, we're able to hire eligible candidates for this role from any location in Australia and New Zealand. If this sparks your interest, apply today and chat with our friendly Recruitment team further.

We're looking for an experienced Enterprise Sales Leader to build and lead a team of Enterprise Solution Sales professionals in Australia. Our solutions teams are comprised of high-integrity team-sellers who demonstrate outstanding expertise that ranges from consultative and value-based selling to supporting our largest global customers with their critical business transformations.

This leader will be accountable for sales team building, performance, and direction setting as well as hands-on account strategy and customer engagement. They will be responsible for working cross-functionally with multiple business partners including Channel, EDRs, Solution Engineers, Solution Architects and more.

We are looking for a hardworking team builder and advocate who can demonstrate strong leadership skills in an organisation that prides itself on its open, honest, and supportive culture. You are customer-obsessed, creative, and an effective problem solver with excellent analytical and communication skills. You thrive in fast-paced, agile environments where a key behavioural principle is "assume positive intent". "Be the change you seek" is a core value that you bring to work with you every day. Does this sound like you? If so, we would like to have you as part of the Atlassian team.

More about you:
Proven success in building a career in sales, firstly as an individual contributor sales professional followed by people management experience in an enterprise cloud-based software/solutions firm (ITSM, ERP, CRM, PPM)
Experience recruiting, on-boarding and mentoring hardworking, team-first enterprise sales professionals
Success in evaluating sales rep performance against stated expectations, in addition to aligning and changing behaviour with performance exceptions
Extensive experience developing go-to-market strategies and regional sales plans
Success in working in a team first environment including experience with channel sales and delivery organisations
Experience leading key customer relationships and advising staff on strategic sales opportunities
Experience with executive discussions
A track record closing complex six/seven-figure SaaS transactions
Regularly used CRM and other systems/tools to lead team performance metrics
In-depth knowledge of regional markets
Proven experience working within both startup and mature corporate environments
Consistent record of meeting or exceeding performance targets
Willingness and ability to make a positive impact outside of individual role
More about the team
The Enterprise Solutions Sales team was started over two years ago when Atlassian introduced our market leading Scaled Agile and Dev-ops Solution (Jira Align, Gartner Magic Quadrant leader).With the success of that initiative in our largest customers and the recent launch of our High-velocity Service ManagementSolution (Jira Service Management), we are doubling down on building out this high-impact team as a compliment to our Direct Sales Organisation - all in synergy with our uniquely-powerful, low-friction flywheel that adds thousands of new customers per quarter!

Above all, we believe in the Atlassian values and use them as our compass in constantly refining and optimising our new-era enterprise sales model, one that is redefining how trust-based commercial relationships are built, software is sold and value is realised in the Enterprise.



Our perks & benefits

To support you at work and play, our perks and benefits include ample time off, an annual education budget, paid volunteer days, and so much more.

About Atlassian

The world's best teams work better together with Atlassian. From medicine and space travel, to disaster response and pizza deliveries, Atlassian software products help teams all over the planet. At Atlassian, we're motivated by a common goal: to unleash the potential of every team.

We believe that the unique contributions of all Atlassians create our success. To ensure that our products and culture continue to incorporate everyone's perspectives and experience, we never discriminate based on race, religion, national origin, gender identity or expression, sexual orientation, age, or marital, veteran, or disability status. All your information will be kept confidential according to EEO guidelines.

To learn more about our culture and hiring process, explore our Candidate Resource Hub.